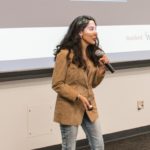 Facilitating Affect Regulation in Youth with Autism Spectrum Disorder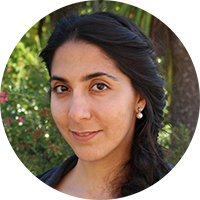 Research Goals
We aim to address the problem of affect dysregulation in youth diagnosed with autism spectrum disorder (ASD). Affect dysregulation refers to a failure to successfully manage one's affect (emotions, moods, or stress responses) in a context-appropriate way. Affect dysregulation is a known challenge for many people and among neurodiverse populations, individuals diagnosed with Autism Spectrum Disorder (ASD) show greater affect dysregulation than the general population. Youth with ASD are especially at risk because affect dysregulation can have a major negative impact on their development. They have a harder time utilizing cognitive-based approaches, and are instead more likely to resort to maladaptive strategies such as suppression, visual avoidance, repetitive behavior, and aggression.​ In addition, available clinical treatments which target reduction in irritation and aggression, despite their benefits, impose significant health-related limitations for these youth.
Novel technology-based approaches have a number of potential advantages (e.g., simplicity, portability, flexibility, availability, etc.) and hold out the promise of enhancing affect regulation and elevating the quality of support for youth diagnosed with ASD and their caregivers. In particular, vibrotactile-based (vibration patterns you can feel through skin) devices offer the possibility of inconspicuous communication with the technology's user, and the potential to help strengthen motor skills, alleviate hyper-sensitivity, as well as to facilitate affect labeling and anxiety reduction in youth diagnosed with ASD.
Research Description
In response to challenges with existing non-technology-based approaches and scarcity of vibrotactile-based approaches for adolescents diagnosed with ASD, we aim to leverage our expertise in affect regulation in both neurotypical and ASD populations, and in ​product design and development to design, develop, and evaluate an inconspicuous vibrotactile technology to help youth with ASD to regulate their affect​. We will do this with the following steps:
Design a vibrotactile-based intervention for youth diagnosed with ASD. We will investigate placement, pattern and personalization of vibrotactile effects for this population, as well as appropriate in-lab stressors, based on the insights of positive psychology and participatory design.
Design a vibrotactile-based system that can be used for out-of-lab and longer-term studies. While we have a functional prototype that is effective for in-lab studies, it may not be effective for participants diagnosed with ASD.
Conduct a preliminary evaluation of the efficacy of vibrotactile-based approaches for affect regulation for youth diagnosed with ASD in the lab.
Research Team
Our approach is multidisciplinary and involves collaboration between three departments (psychology, computer science, and psychiatry) at Stanford University.
Dr. James Gross, PhD, is a Professor of Psychology and a leading figure in the areas of emotion and​ ​emotion regulation​.
Antonio Hardan, MD, and Lawrence Fung, MD, PhD, are Professors of Psychiatry and Behavioral Sciences, specialized in autism spectrum disorder (ASD) with expertise in the neurobiology of autism and in the development of innovative treatments.
Jennifer Phillips, PhD, is a Clinical Associate Professor of Psychiatry and Behavioral Sciences at Stanford University and a licensed child psychologist with expertise in autism and associated conditions, and in neurodevelopmental assessment.
John P. Hegarty II, PhD, is a postdoctoral fellow in the Department of Psychiatry and Behavioral Sciences at the Stanford University School of Medicine. Dr. Hegarty is supervised by Dr. Antonio Hardan, MD, and his research in the Autism and Developmental Disorders Research Program has focused on the use of non-invasive neuroimaging approaches to explain neurobiological variation in children with autism spectrum disorder and develop biomarkers to improve precision medicine. He received his doctorate from the Interdisciplinary Neuroscience Program at the University of Missouri and his research has been funded by the Stanford University Bass Society of Pediatric Scholars and National Institutes of Health. 
Pardis Miri, PhD, is a postdoctoral fellow in the Department of Psychology supervised by Dr. James Gross and Dr. Keith Marzullo. Her research focuses on the development and evaluation of vibrotactile technology to assist with affect regulation in neurotypical populations. She received her doctorate in the area of human computer interaction from University of California Santa Cruz, Department of Computer Science. Her work was funded by the National Science Foundation and Intel labs.