eWEAR Annual Meeting Symposium 2022
Friday, February 11, 2021, 8:45am to 5:00pm PST

Affiliate Registration – eWEAR Affiliate member companies, VIPs, and the Stanford University community with SUNetID
Non-affiliate Registration – Closed
Questions? Ask wearable-electronics@stanford.edu
Location: This will be a hybrid event live on Zoom and in person at Stanford University. If you are interested in attending in-person please select "yes" for in-person when registering above.
Speakers:
9:00am- Angela McIntyre, Welcome
9:15am- Professor Zhenan Bao, "Skin-like devices for enhanced human-machine interface"
9:45am- Becca Spiegel, MBA (Gore), "The use of insulation for thermal management in wearable devices"
10:15am- Assistant Professor Nima Aghaeepour, "Integration of wearable devices and biological profiling in translational settings"
10:30am- Break (15 minutes)
10:45am- Alex Abramson, Ph.D., "A flexible electronic strain sensor for the real-time monitoring of tumor regression"
11:15am- Bingyi Wang, Ph.D. Candidate, "Electronic 'photoreceptors' enable high acuity prosthetic vision"
11:30am- Professor Kim Bullock, MD, "XR for treating mental illness"
12:00pm- Lunch (1 hour)
1:00pm- Associate Professor Gordon Wetzstein, "Advances in holographic near-eye displays for VR/AR"
1:30pm- Professor Mark Brongersma, "Metasurface-based displays and eyetracking for mixed reality eyewear"
2:00pm- Professor Allison Okamura, "Wearable haptic devices for ubiquitous communication"
2:30pm- Bernard Kress, Ph.D. (Google), "AR hardware for metaverse use cases"
3:00pm- Break (15 minutes)
3:15pm- Panel Discussion "Enabling technology for immersive experiences" (Panelist: Zhenan Bao, Mark Brongersma, Bernard Kress, Allison Okamura, Gordon Wetzstein; Moderator: Angela McIntyre)
3:45pm- Hanseul Jun, Ph.D. Candidate, "Designing a telepresence system"
4:00pm- Avetik Harutyunyan, Ph.D. (Honda RI), "High energy density ecofriendly smart battery for wearables"
4:30pm- Tom Pritsky, Masters Student, "Augmented reality wearables for the deaf/hard of hearing"
4:45pm- Angela McIntyre, Wrap-Up
5:00pm- Reception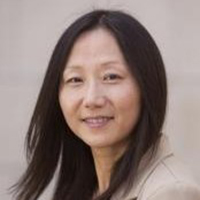 Zhenan Bao
K.K. Lee Professor in Chemical Engineering
Stanford University
Bio
Zhenan Bao is a K.K. Lee Professor in Chemical Engineering at Stanford University, with courtesy appointments in Chemistry and Material Science and Engineering. She has served as the Department Chair of Chemical Engineering from 2018. Prof. Bao is a member of the National Academy of Engineering and National Academy of Inventors. She founded the Stanford Wearable Electronics Initiative (eWEAR) and is the faculty director. She is also an affiliated faculty member of Precourt Institute, Woods Institute, ChEM-H and Bio-X. Prof. Bao received her Ph.D. degree in Chemistry from The University of Chicago in 1995 and then joined the Materials Research Department of Bell Labs, Lucent Technologies. Prof. Bao currently has more than 500 refereed publications and more than 65 US patents. She is a Founder on the Board of Directors of C3 Nano Co. and PyrAmes, both Silicon Valley venture funded companies. She was a recipient of the ACS Central Science Disruptor and Innovator Prize in 2020, ACS Gibbs Medal recipient in 2020, Wilhelm Exner Medal from the Austrian Federal Minister of Science in 2018, the L'Oreal UNESCO Women in Science Award North America Laureate in 2017. She was awarded the ACS Applied Polymer Science Award in 2017 and ACS Creative Polymer Chemistry Award in 2013. Prof. Bao has been selected by Nature magazine as "Ten People Who Mattered" and "Master of Materials" for her work on artificial electronic skin in 2015.
Abstract
Effective and interactive human-machine interface requires sensors, haptic feedbacks and displaying real-time information. In this talk, I will discuss several recent development on novel skin-like devices, include stretchable displays, artificial muscle and electrophysiology. These new inventions will enable new possibilities for human-machine interface virtually or in-person.
---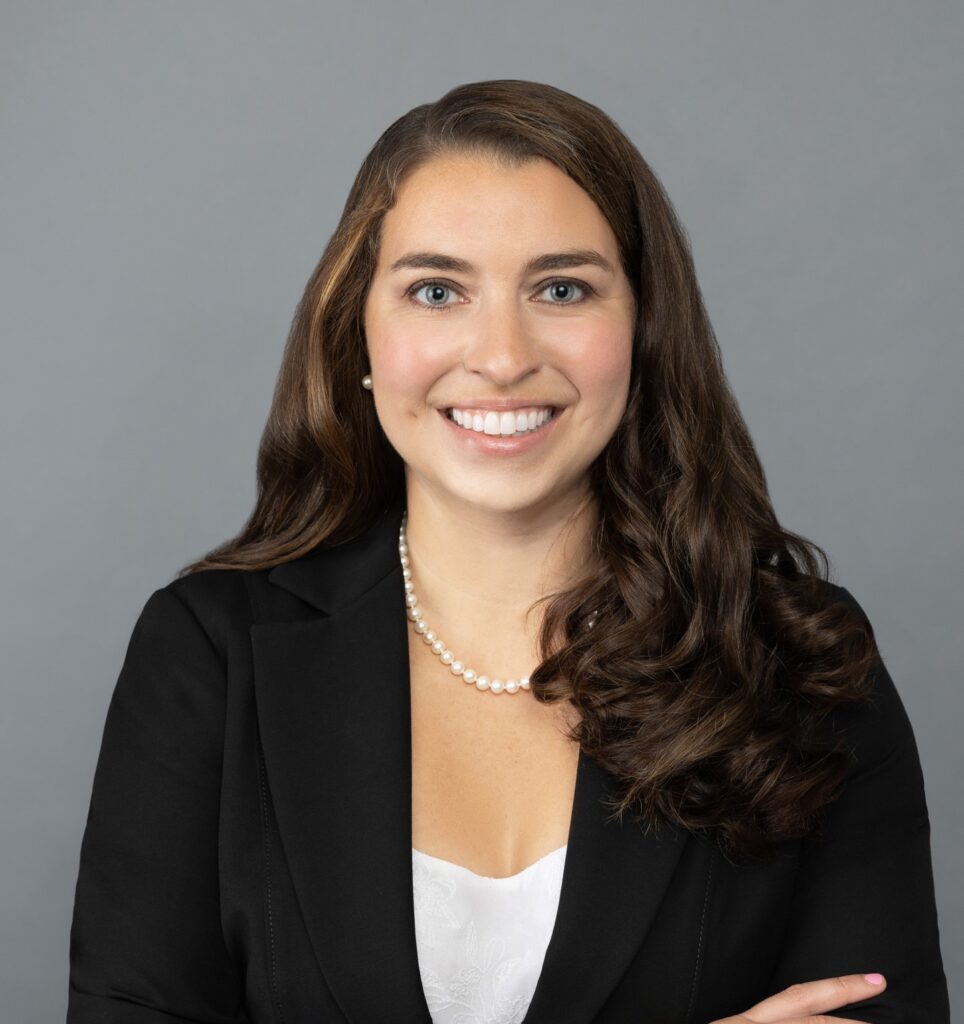 Becca Spiegel
Senior Product Manager
W.L. Gore and Associates
Bio
Becca Spiegel is a Senior Product Manager at W.L. Gore and Associates and has been with the company since 2010. Ms. Spiegel is leading an intrapreneurial venture to bring a thermal insulation product to the mobile electronics market. She specializes in new-to-world products, integrating cross-functional teams, and driving activities based on strong customer feedback. Ms. Spiegel has an MBA from the Fox School of Business at Temple University and a B.S. in Chemical and Biomolecular Engineering at the University of Maryland.
Abstract
Thermal management in mobile devices is typically dominated by planar spreading technologies such as graphite, heat pipes, and vapor chambers. However, as devices continue to get thinner, the high z-axis conductivity of these methods plays a large role in the creation of surface hot spots. Insulation can be used to prevent surface hot spots and has also been shown to increase the effectiveness of thermal spreading by these technologies, leading to an increase in performance. For wearable devices which lack the surface area of other mobile devices, insulation is a crucial thermal management tool to ensure a good user experience from both a performance and safety perspective.
---
Nima Aghaeepour
Assistant Professor (Research) of Anesthesiology, Perioperative and Pain Medicine (Adult MSD) and, by courtesy, of Biomedical Data Science and of Pediatrics (Neonatology)
Stanford University
Bio
Nima Aghaeepour is an Assistant Professor at Stanford University. His laboratory develops machine learning and artificial intelligence methods to study clinical and biological modalities in translational settings. He is primarily interested in leveraging multiomics studies, wearable devices, and electronic health records to address global health challenges. His work is recognized by awards from numerous national and international organizations including the Bill and Melinda Gates Foundation, the March of Dimes Foundation, the Burroughs Wellcome Fund, the National Institute of General Medical Sciences, and the National Center for Advancing Translational Sciences.
Abstract
Recent technological advances in science provide novel opportunities to unravel the complex biology of diseases. Immunological changes in translational settings are often highly dynamic and involve multiple interconnected biological systems. We will discuss a series of machine learning innovations which enable objective analysis of the immune system at several biological levels. Next, we will discuss how wearable devices can be used in translational settings to facilitate biological profiling, as well as to identify modifiable factors that can modulate the immune system without relying on pharmaceutical interventions.
---
Alex Abramson, Ph.D.
NIH Postdoctoral Scholar, Chemical Engineering
Stanford University
Bio
Dr. Alex Abramson is a postdoctoral fellow in Chemical Engineering at Stanford University working with Profs. Zhenan Bao and the late Sanjiv S. Gambhir. Dr. Abramson received his B.S. in Chemical and Biomolecular Engineering from Johns Hopkins University and his Ph.D. in Chemical Engineering from MIT under the direction of Profs. Robert Langer and Giovanni Traverso. His research, which focuses on oral biologic drug delivery and bioelectronic therapeutics, has been featured in news outlets such as The
New York Times
,
NPR
, and Wired. Dr. Abramson has received several recognitions for scientific innovation, including being named a member of the Forbes 30 Under 30 Science List and being named an NIH Ruth L. Kirschstein Postdoctoral Fellow. Alex is passionate about translating scientific endeavors from bench to bedside. Recently, Novo Nordisk exclusively licensed a portfolio of his patents to bring into clinical trials, and Alex serves as a scientific advisor overseeing their commercialization. In his spare time, Dr. Abramson acts as an executive member of the Stanford Chemical Engineering DEI Committee, volunteers as a STEM tutor at a local middle school, mentors start-up ventures in the biotechnology space, plays golf, and hikes. For more information about Dr. Abramson, please visit his website:
www.agabramson.com
.
Abstract
Assessing the efficacy of cancer therapeutics in mouse models is a critical step in treatment development. However, low resolution measurement tools and small sample sizes make determining drug efficacy in vivo a difficult and time-intensive task. Here I will discuss a commercially scalable wearable electronic sensor that automates the in vivo testing of cancer therapeutics by continuously monitoring micrometer-scale tumor volume progression or regression in real-time. Histology, caliper measurements, and bioluminescence imaging over a one-week treatment period validated the sensor's recordings, but the sensor's higher time and length scale resolutions provided the only measurement technique capable of continuously monitoring the immediate hour-scale pharmacodynamic response of a given drug. In mice with two subcutaneously implanted tumor models our sensors recorded significant volume reductions in tumors just 5 hours after small molecule or immunotherapy treatment initiation. We anticipate that real-time tumor regression datasets could help expedite and automate the process of screening cancer therapies in vivo.
---
Bingyi Wang
Ph.D. Candidate in Physics
Stanford University
Bio
Bingyi Wang is a PhD candidate in physics and a Knight-Hennessy scholar at Stanford. A proud member in Prof. Daniel Palanker's lab, she strives to develop the next generation retinal prostheses targeting patients with AMD (age-related macular degeneration). Her current work involves designing, fabricating, and in vivo testing of photovoltaic implants that serve as 'electronic photoreceptors.' She graduated from Williams college with a B.A. in physics and is a passionate musician outside of science.
---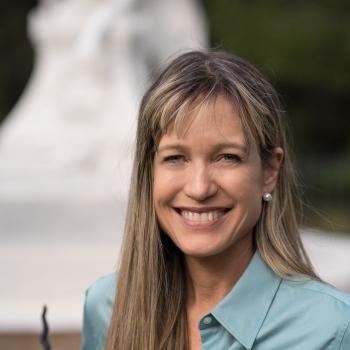 Kim Bullock
Clinical Professor, Psychiatry and Behavioral Sciences
Stanford University
Bio
Dr. Bullock received her undergraduate degree with honors and distinction in physiology and psychology from the University of California, San Diego, Revelle College and her medical degree from George Washington University in Washington, DC. She completed an internship in internal medicine at Washington Hospital in D.C. and a psychiatry residency at Stanford University. She is a diplomat in the subspecialties of Behavioral Neurology and Neuropsychiatry and Lifestyle Medicine. She is currently appointed Clinical Professor in the Department of Psychiatry and Behavioral Sciences within Stanford's School of Medicine. Dr. Bullock is the founder and Director of Stanford's Neurobehavioral Clinic and Virtual Reality & Immersive Technologies (VRIT) program and laboratory. She also is a leader and pioneer in telehealth services using XR. She has published many peer-reviewed articles and is a Cambridge and Oxford Press author on the subject of functional neurological disorders. Her primary clinical research interest is exploring the use of technology for trauma treatment and psychiatric illnesses involving disruption of bodily perception and function. She is currently focused on the use and dissemination of immersive technologies for telepsychiatry as well as its use in augmentation of physiotherapy, psychotherapy, and skills acquisition. She treats a multitude of illness domains including trauma, phobias, anxiety, pain, mood disorders, and somatic symptom-related disorders. She also provides support and connects researchers, providers, and developers of immersive technology through the Stanford Psychiatry Immersive Technology Consortium (SPIT-C). Dr. Bullock currently sees patients, teaches, and performs research. She takes a holistic, customized, and personal approach to each patient and encourages family and community involvement in the treatment process. She is intensively trained and teaches both cognitive behavior therapy and dialectical behavior therapy (DBT). She runs weekly DBT groups for friends and family, neuropsychiatric patients, and DBT graduates as well as delivers individual comprehensive DBT and CBT and virtual reality psychotherapies. She presents and speaks on the subject of virtual reality, DBT, and Functional Neurological Disorder internationally and locally.
Abstract
Interested in how new applications of technology could support work in mental illness? For the past three decades, Extended Reality (XR), which includes virtual reality (VR) and augmented reality (AR), has been used to treat a variety of behavioral and mental health conditions. The recent technological advances in immersive technology brought about by mobile and gaming devices are offering more access to XR and potential uses. For example, XR can be used to deliver telehealth, enhance learning and psychotherapy, or change implicit biases/stigma. Embodied VR is a newer form of XR that is being explored and uses avatar body transfer experiences. It may offer many uses in behavioral health such as role-playing opportunities for skills acquisition or help with many problems including maladaptive body image/satisfaction, social skills deficits, avoidance behaviors, chronic pain, and somatic symptoms.
---
Gordon Wetzstein
Associate Professor of Electrical Engineering and, by courtesy, of Computer Science
Stanford University
Bio
Gordon Wetzstein is an Associate Professor of Electrical Engineering and, by courtesy, of Computer Science at Stanford University. He is the leader of the Stanford Computational Imaging Lab and a faculty co-director of the Stanford Center for Image Systems Engineering. At the intersection of computer graphics and vision, computational optics, and applied vision science, Prof. Wetzstein's research has a wide range of applications in next-generation imaging, display, wearable computing, and microscopy systems. Prior to joining Stanford in 2014, Prof. Wetzstein was a Research Scientist at MIT, he received a Ph.D. in Computer Science from the University of British Columbia in 2011 and graduated with Honors from the Bauhaus in Weimar, Germany before that. He is the recipient of an NSF CAREER Award, an Alfred P. Sloan Fellowship, an ACM SIGGRAPH Significant New Researcher Award, a Presidential Early Career Award for Scientists and Engineers (PECASE), an SPIE Early Career Achievement Award, a Terman Fellowship, an Okawa Research Grant, the Electronic Imaging Scientist of the Year 2017 Award, an Alain Fournier Ph.D. Dissertation Award, and a Laval Virtual Award as well as Best Paper and Demo Awards at ICCP 2011, 2014, and 2016 and at ICIP 2016.
Abstract
Holographic near-eye displays promise unprecedented capabilities for virtual and augmented reality (VR/AR) systems; they can accurately reproduce focus cues, improve power efficiency, and correct for optical aberrations. However, the image quality achieved by traditional holographic displays is limited, and algorithms for computer-generated holography (CGH) are slow. In this talk, we review emerging artificial intelligence–enabled holographic near-eye displays that promise to solve these long-standing challenges.
---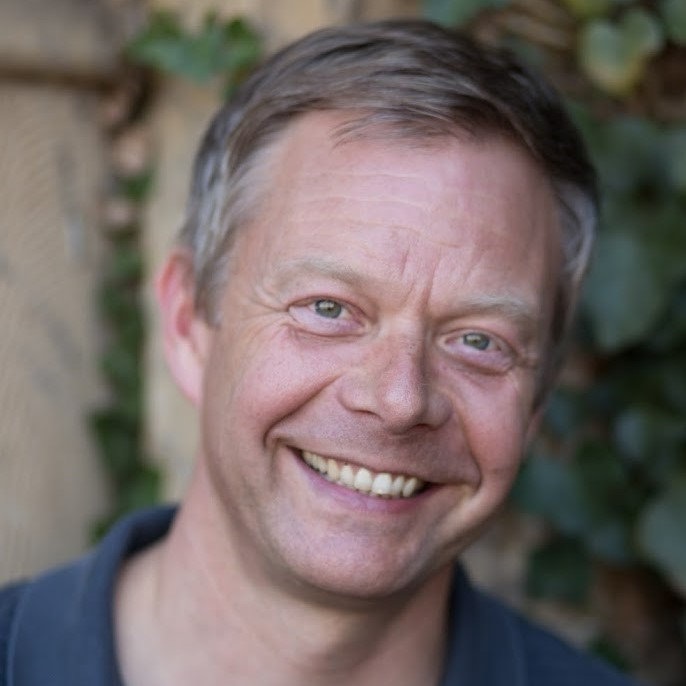 Mark Brongersma
Stephen Harris Professor and Professor of Materials Science and Engineering and, by courtesy, of Applied Physics
Stanford University
Bio
Mark Brongersma is a Professor in the Department of Materials Science and Engineering at Stanford University. He received his PhD in Materials Science from the FOM Institute in Amsterdam, The Netherlands, in 1998. From 1998-2001 he was a postdoctoral research fellow at the California Institute of Technology. He coined the terms Plasmonics and Mie-tronics for the fields of science and technology that aim to manipulate light with metallic and high-index nanostructures. He is on the list of Global Highly Cited Researchers (Clarivate Analytics). Brongersma received a National Science Foundation Career Award, the Walter J. Gores Award for Excellence in Teaching, the International Raymond and Beverly Sackler Prize in the Physical Sciences (Physics) for his work on plasmonics, and is a Fellow of the Optical Society of America, the SPIE, and the American Physical Society.
Abstract
Since the development of diffractive optical elements in the 1970s, major research efforts have focused on replacing bulky optical components by thinner, planar counterparts. The more recent advent of metasurfaces, i.e. nanostructured optical coatings, has further accelerated the development of flat optics through the realization that nanoscale antenna elements can be utilized to facilitate local and nonlocal control over the light scattering amplitude and phase.
In this presentation, I will show how passive and active metasurfaces can start to impact Augmented and Virtual Reality applications. I will discuss the creation of high-efficiency, metasurfaces for optical combiners for near-eye displays, OLED displays, and eye tracking systems. The proposed optical elements can be fabricated by scalable fabrication technologies, opening the door to a wide range of commercial applications.
---
Allison Mariko Okamura
Professor of Mechanical Engineering and, by courtesy, of Computer Science
Stanford University
Bio
Allison M. Okamura received the BS degree from the University of California at Berkeley in 1994, and the MS and PhD degrees from Stanford University in 1996 and 2000, respectively, all in mechanical engineering. She is currently Professor in the mechanical engineering department at Stanford University, with a courtesy appointment in computer science. She is currently co-general chair of the 2022 IEEE/RSJ International Conference on Intelligent Robots and Systems and a deputy director of the Wu Tsai Stanford Neurosciences Institute. She has been editor-in-chief of the journal IEEE Robotics and Automation Letters. associate editor of the IEEE Transactions on Haptics, editor-in-chief of the IEEE International Conference on Robotics and Automation Conference Editorial Board, an editor of the International Journal of Robotics Research, and co-chair of the IEEE Haptics Symposium. Her awards include the 2020 IEEE Engineering in Medicine and Biology Society Technical Achievement Award, 2019 IEEE Robotics and Automation Society Distinguished Service Award, and the 2016 Duca Family University Fellow in Undergraduate Education. She is an IEEE Fellow. Her academic interests include haptics, teleoperation, virtual environments and simulators, medical robotics, soft robotics, neuromechanics and rehabilitation, prosthetics, and education. Outside academia, she enjoys spending time with her husband and two children, running, and playing ice hockey. More information about her group's research is available at
http://charm.stanford.edu
Abstract
Haptic devices allow touch-based information transfer between humans and intelligent systems, enabling communication in a salient but private manner that frees other sensory channels. For such devices to become ubiquitous, their physical and computational aspects must be intuitive and unobtrusive. The amount of information that can be transmitted through touch is limited in large part by the location, distribution, and sensitivity of human mechanoreceptors. Not surprisingly, many haptic devices are designed to be held or worn at the highly sensitive fingertips, yet stimulation using a device attached to the fingertips precludes natural use of the hands. Thus, we explore the design of a wide array of haptic feedback mechanisms, ranging from devices that can be actively touched by the fingertips to multi-modal haptic actuation mounted on the arm. We demonstrate how these devices are effective in virtual reality, human-machine communication, and human-human communication.
---
Bernard Kress, Ph.D.
Director, XR hardware
Google
Bio
Bernard has been involved in the field of optics and specifically micro-optics for the past 2 decades, as an associate professor, instructor, author, entrepreneur, engineer, team manager and engineering director. He has been instrumental in developing new optical technologies that have been included in various industrial, defense and consumer products, in fields such as laser materials processing, optical anti-counterfeiting, biotech sensors, optical telecom devices, optical data storage, optical computing, motion sensors, displays, depth map sensors, and more recently head-up and head mounted displays (smart glasses, AR, VR and MR). His is specifically involved in the field of micro-optics, wafer scale optics, holography and nanophotonics. Bernard has published various books and book chapters on micro-optics and has more than 50 patents granted worldwide. He is chairing the SPIE AR/VR/MR conference series. He was elected in 2020 to the presidential chain of the SPIE, and serves currently as its President-Elect (2022). During the past decade, Bernard has been the principal optical architect on the Google Glass project and the partner optical architect on the Hololens team at Microsoft. He is now the Director for XR engineering at Google Labs in Mountain View.
Abstract
Throughout the past decade, may attempts have been made at defining and developing hardware for consumer AR glasses. The vast majority of them failed. Today, with the rise of novel Metaverse concepts, alongside similar investments as through the past attempts, we discover novel AR hardware specifically targeted to providing Metaverse type experiences and use cases to the consumer. We will review such use cases and potential display and sensing architectures.
---
Hanseul Jun
Ph.D. Candidate in Communication
Stanford University
Bio
Hanseul received his B.S. in Electrical Engineering from Seoul National University. He is a Ph.D. student in communication, where he studies the social science and technology behind AR and VR. His current research topics include social interaction in AR and telepresence.
---
Avetik Harutyunyan, Ph.D.
Senior Chief Scientist
Honda Research Institute USA, Inc
Bio
Dr. Harutyunyan is currently Senior Chief Scientist at Honda Research Institute USA Inc. located in San Jose, CA. His responsibilities include leading research and developing strategies for quantum information science (qubits and magnetometers) as well as new materials for high energy density batteries. He is an author of more than 150 scientific publications and more than 140 patents worldwide. He is a Fellow of APS and AAAS also Elected Chairman of External Advisory Board of ECS. Harutyunyan received his B.A. degree in "Quantum Physics and Electronics" and Ph.D. in "Solid-State Physics and Mathematics."
Abstract
Recent advances in wearable devices boosted demand of batteries with high energy density and excellent robustness towards mechanical stresses. We address this challenge by eliminating electrochemically inactive metal current collectors, binders and additives from Li-ion battery architecture by using self-standing electrodes, and thereby approaching the ceiling of gravimetric energy density imposed by Li-storage material. This novel solution-free electrode fabrication technology is based on in-situ mixing of as-grown pristine single-wall carbon nanotubes with aerosolized active materials in ratios that provide electrical conductivity higher than percolation value, adequate mechanical robustness under stretching ( ≤15%), bending (d≥2mm) and twisting (θ>180o) cycles. This technology that can be utilized also for conventional batteries, eliminates the use of toxic solutions and binders from production line, and thereby allows easy recycling of the constituent materials. Moreover, it promotes the ecofriendly circular economy for batteries, which is vital in anticipation of about two million metric tons of annual battery waste generated globally by industries. As examples, I will present a wristband-shape flexible battery that powers a commercial smartwatch (3.7V, 250mAh) that operates as a heart rate monitoring sensor, as well as batteries integrated into a functional textile for powering a commercial accelerometer sensor.
---
Tom Pritsky
Masters Student in Biomedical Informatics
Stanford University
Bio
Tom is a recent Stanford graduate currently completing his master's in biomedical informatics. Due to a bilateral hearing loss, he's no stranger to critical wearables such as hearing aids and believes wearable solutions hold immense promise in achieving lifestyle parity for people with deafness and other disabilities. He's worked to improve Deaf/HOH outcomes from multiple angles, including conducting academic research in hearing regeneration, founding Stanford's first club for the Deaf/HOH, and performing volunteer/advocacy work for hearing loss. In his free time, Tom enjoys running, traveling, and exploring the San Francisco food scene with friends. LinkedIn:
https://www.linkedin.com/in/tom-pritsky/
---
Angela McIntyre, Host
Executive Director of eWEAR
Stanford University
Bio
Angela McIntyre is the Executive Director of the Stanford Wearable Electronics (eWEAR) Initiative. She manages the eWEAR affiliates program and provides member companies opportunities to connect with research and events related to wearables at Stanford University. Before coming to Stanford, Angela was the lead analyst for industry research on wearables at Gartner. She advised companies bringing emerging wearable technology to market and was a frequent speaker at industry events. Her research included wearables as part of the Internet of Things, for artificial intelligence applications, for healthcare and as human-machine interfaces. Angela's career in the tech industry also includes management of multi-company research programs at Intel and of R&D collaborations with semiconductor process equipment suppliers at Texas Instruments. Angela has an M.S. in Electronic Materials from the Massachusetts Institute of Technology, an M.S. in Management from MIT Sloan School and a Bachelors of Electrical Engineering from the University of Dayton.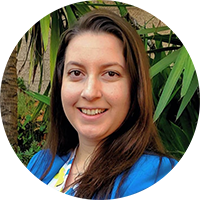 Katryna Dillard
Program Manager of eWEAR
Stanford University
Bio
Katryna Dillard joined Stanford University in April 2021 as the program manager for the Stanford Wearable Electronics (eWEAR) Initiative. As the program manager Katryna manages the logistics of annual symposiums, monthly seminars/newsletters, tracking and updating current affiliate member companies, and acts as a point of contact with affiliate members while providing administrative support. Prior to joining eWEAR Katryna worked in hotels at the front desk and in events for 5 years. She graduated from Whittier College with a B.A. in Sociology and Theatre Communication Arts with an emphasis in Design and Technology.
Pramod Kotipalli, Co-Host
Masters Student in Computer Science
Stanford University
Bio
Pramod is a M.S. candidate at Stanford University studying computer science. He has been enthralled with wearable computers ever since he wore his first smartwatch to elementary school 2006. Pramod researches topics in human-computer interaction, mechanical engineering, & industrial design. His research interests include AR, affective computing, physical interfaces, AI, perception, wearable computers, & robotics.
Andrew Beck, Co-Host
Master of Business Administration Candidate,
Stanford Graduate School of Business
Bio
Andrew Beck is a student at the Stanford Graduate School of Business and has been a member of the Stanford Wearable Electronics (eWEAR) initiative for the last two years. He developed an interest in wearable technology while serving in the military as a Special Forces and Infantry Officer and has continued to foster that passion for technology while partnering with companies as a management consultant at Bain & Company in San Francisco. Andrew received his B.S. in Civil Engineering from the United States Military Academy at West Point and is set to graduate from Stanford with his MBA this year.
Yilei Wu, Photographer
Research Engineer, Chemical Engineering
Stanford University
Bio
Yilei Wu has been a photographer for over 10 years specializing in portrait and event photography. He has been the official photographer for eWear symposiums for the past 4 years and is known for his skills in capturing the enthusiasm in the discussions during the meeting and at the poster session.