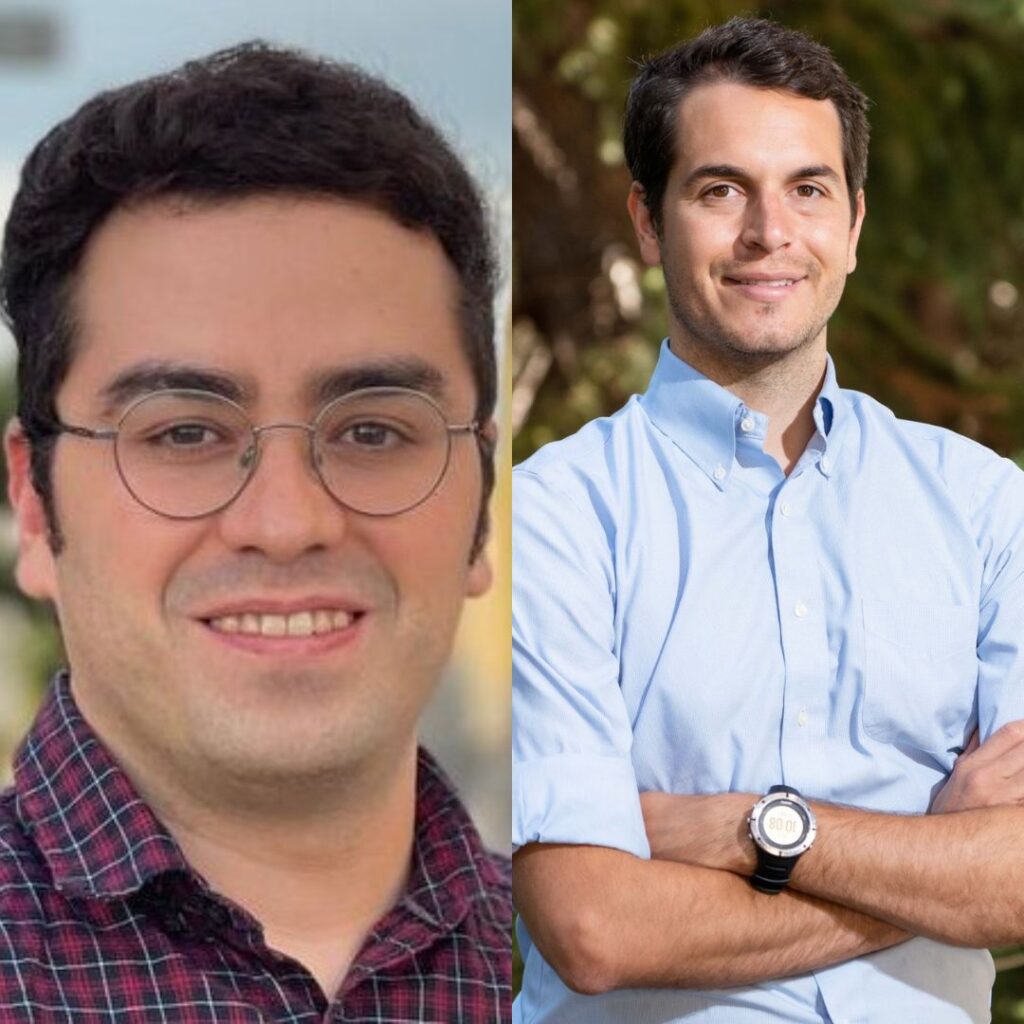 Wearable brain interfaces for health
We welcome you to join us in-person and on Zoom for our July eWEAR Seminar.
Date: Monday, July 10th from 12:30 pm to 1:30 pm PDT
Location: Stanford University (Y2E2 Building, Room 299) & on Zoom
Lunch will be provided at 12:00pm for in-person attendees & a chance to talk with the speakers after the seminar.
Registration: Please click here to register
Speakers:
Ali Rahimpour Jounghani
12:30 pm to 1:00 pm
"An fNIRS platform for precision mental health"
Orestis Vardoulis
1:00 pm to 1:30 pm
"Early stroke detection and treatment: The missing puzzle piece"
Ali Rahimpour Jounghani
Postdoctoral Scholar, Psychiatry, School of Medicine, Stanford University
Bio
Ali Rahimpour Jounghani earned his Ph.D. at the University of California, Merced. There he used neuroimaging techniques to investigate hemodynamic, and neurobiological correlates of human action-based timing behavior. At Stanford, he explores the utility of neuroimaging systems to study developmental cognition and in particular ADHD intervention. He is also testing the validation and reliability of wearable fNIRS by using different advanced computational methods as well as comparing with the localization and functionality of fMRI as ground truth. Outside of research, he enjoys traveling, reading, and gym workouts.
Abstract
Mental illnesses are a major public health concern, with one in three individuals developing a mental illness in their lifetime. Despite the prevalence and high cost of mental illness, modern clinical psychiatry practice still relies on structured interviews and patient reports, and functional neuroimaging has yet to make its way into mental health clinics. Our new functional Near Infrared Spectroscopy (fNIRS) based platform aims to address the gaps in utilizing functional neuroimaging in psychiatric clinics. This new platform integrates a consumer-grade, wearable, wireless fNIRS system with an integrated tablet application for patients and a HIPAA-compliant cloud solution for clinicians to remotely manage patient data. This platform provides a scalable solution for monitoring brain response in patients with neuropsychiatric conditions and can pave the way for clinical utilization of fNIRS for precision psychiatry.
Orestis Vardoulis
CEO & Co-Founder, Zeit Medical
Bio
Dr. Orestis Vardoulis is the co-founder and CEO of Zeit Medical, a health technology company with a mission to provide peace of mind for those affected by stroke. Orestis has a decade of experience in developing non-invasive and wearable health monitoring technologies. Orestis holds a PhD in Biotechnology and Bioengineering from Federal Institute of Technology in Lausanne (EPFL), Switzerland. He has conducted cutting edge research at Stanford University with the Bao Group (Chem Eng) and the Pediatric health technology incubator lab (Med). During his career, Orestis has been awarded a variety of grants and awards. He has authored 20+ publications in prestigious journals and has filed for a variety of patents at the intersection of medicine, bio-signal processing and materials. Prior to starting Zeit Medical, he was a Stanford Biodesign Innovation Fellow working on a gamut of unmet clinical needs. Orestis lives in San Francisco, and he keeps close ties with the medical technology communities in Switzerland and Greece.
Abstract
Stroke is one of the primary causes of death and long-term disability in the United States and worldwide. Despite revolutionary advances in stroke treatment, approximately 90% of stroke victims are left untreated due to lengthy delays prior to arriving at the hospital. Mortality rate is close to 25% for larger strokes, while the overall cost of stroke in the US is expected to surpass $100 billion. These poor outcomes are primarily driven by delays prior to placing the 9-1-1 call. Nighttime strokes, lack of recognition, and inability to communicate or move, all contribute to these pre-9-1-1 delays. However, most stroke victims, either demonstrate warning signs (e.g., transient ischemic attacks -TIA) or suffer from a condition predisposing them to a stroke, such as intracranial atherosclerosis or atrial fibrillation. To address this clinical need, Zeit is developing a solution that combines wearable health sensors with AI to provides peace of mind for those affected by stroke. It continuously monitors the patient and in the case of a stroke event, it notifies the patient, pre specified caregivers and 911.
Safety Protocol: Stanford University Covid-19 Policies. Stanford strongly recommends masking indoors and in crowded outdoor settings.
---