VA Immersive: Defining a New (VR) Reality in Healthcare
We welcome you to join us virtually (via Zoom) for our December eWEAR Seminar.
Date: Monday, December 18th from 10:00 am to 11:00 am PST
Location: Zoom
Registration: Please click here to register
Overview: VA Immersive is defining a new reality in Veteran healthcare through Virtual Reality (VR) and Augmented Reality (AR), reinforcing why Veterans and staff choose VA. Together with VISNs, VA facility leaders, front line staff VA Immersive is spearheading a transformative shift in Veteran healthcare, leveraging immersive technologies to redefine the healthcare experience. The deployment of over 3000 VR headsets across 165+ medical centers reflect our commitment to providing Veterans with optimal care through non-pharmaceutical solutions. Read More
VR in Healthcare
The projected growth of immersive technology in healthcare is anticipated to rise from $3.11B (2023) to $25.22B (2030). This growth has led VA healthcare professionals to believe that the technology has expanded training and education opportunities, allowing patients to welcome technology into their care.
VA recognizes that immersive technology can transform care delivery and experience, and VA is focused on expanding its application and adding to evidence-based implementation.
VA Immersive offers Veterans an engaging, non-pharmaceutical approach to care, while also advancing VA's commitment to connecting Veterans to the soonest and best care.
Clinical Implementation Across VA Medical Centers and Clinics
Chronic Pain Management: RelieVRx, an FDA-authorized VR experience, represents a groundbreaking initiative for at-home chronic low back pain management, piloted across 15 sites.
Pain and Suicide Prevention: A 60-site pilot, in collaboration with Penumbra Inc., deploys 300 VR headsets to positively impact chronic pain and suicidality.
Post Traumatic Stress Disorder (PTSD) and Creative Arts Therapy: We use VR to aid Veterans in coping with PTSD and offer VR-based creative arts therapy experiences at 73 sites, promoting individualized well-being.
The Future of VA Immersive: Immersive technology is not a distant vision for us; it is the present reality. We envision a future where personalized content, biometric tracking, and standardized, scalable VR/AR applications enhance Veteran care. Incorporating biometric data aims to provide more tailored care, and collaboration with industry and academia ensures diverse and inclusive content development.
How We Advance VA Immersive: Our commitment to advancing immersive technology is unwavering. As the largest integrated healthcare system in the nation, we are positioned to scale VR/AR technology through partnerships with industry, government, Veteran Service Organizations, and academia.
Our Strategic Alignment: At VA, we seamlessly align VA Immersive with our strategic priorities. We support employee well-being, enhance access to optimal care, address military environmental exposures, contribute to high reliability, and foster support for Veterans' whole health, caregivers, and survivors.
Anne Bailey, PharmD, BPCS
Executive Director, Strategic Initiatives Lab at U.S. Department of Veterans Affairs
Bio
Bio: Dr. Anne Lord Bailey is Executive Director of the Strategic Initiatives Lab ("Strat Lab") for VHA's Office of Healthcare Innovation and Learning (OHIL). Dr. Bailey started her healthcare career as a Pharmacy Practitioner and then Innovation Specialist for Western North Carolina VA Healthcare System in Asheville, NC. In 2021, she became OHIL's lead for Immersive Technology, establishing VA Immersive as a collaborative portfolio across the office. She has worked with experts and thought leaders in government, academia, and industry. Dr. Bailey and the VA Immersive team have led the expansion of the VHA XR Network to engage more than 2100 VA staff, now overseeing implementation efforts at more than 120 VA Medical Centers in 44 states. Dr. Bailey has received numerous awards including G2Xchange Change Agent, Service to the Citizen Award, International Virtual Reality in Healthcare Association Hero Award, and Modern Healthcare Top 10 Innovator Organization. In 2023, Dr. Bailey was also a Finalist for a Service to America Medal.
Caitlin Rawlins, MSN, RN
Deputy Director, Clinical Tech Innovation, VA Immersive Program Manager at U.S. Department of Veterans Affairs
Bio
Bio: Caitlin Rawlins has been in the nursing profession for over twelve years, with the Department of Veterans Affairs (VA) since 2017. In her first year of VA practice, she initiated the first positive distraction-focused virtual reality program for pain and anxiety management in the Veterans Health Administration (VHA). She now aids in leading VHA innovation and immersive technology utilization as Deputy Director of Clinical Tech Innovation, co-lead of the VHA Extended Reality (XR) Network, and Program Manager for VA Immersive in the Office of Healthcare Innovation and Learning. She has supported the expansion of XR technology use from one facility to over 90% of VA Healthcare Systems and engagement of more than 2,100 VA employees through development of pilots, programs, and healthcare integration resources. Ms. Rawlins has been awarded the 2019 ANCC Pathway Award, 2022 G2Xchange Disruptive Tech Program Award, 2022 IVRHA Hero Award, and, along with other OHIL Immersive Tech team members, was a recipient of the 2022 Service to the Citizen Award, 2023 ACT-IAC Innovation Impact Award, 2023 FORUM Health IT Innovation Award, 2023 Modern Healthcare Top 10 Innovator Organization, and a 2023 Samuel J. Heyman Service to America Medals® Finalist for contributions to VA's implementation of XR and development of the VHA XR Network.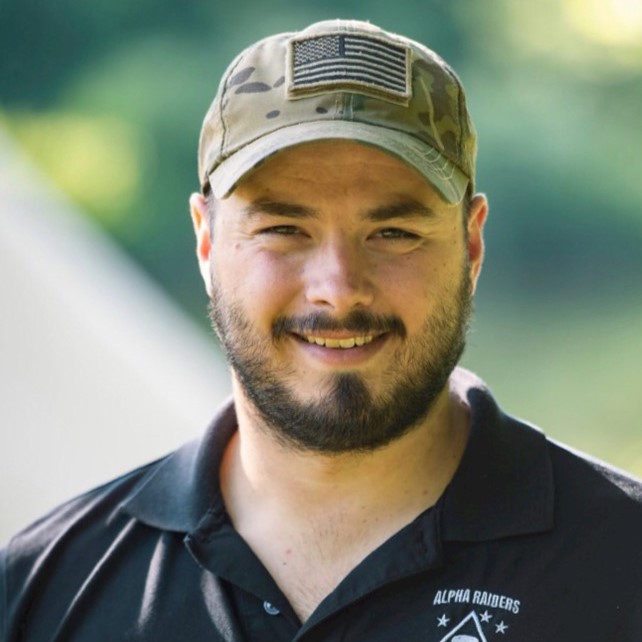 Evan Davis, CTRS
VA Recreational Therapist; VA Immersive Project Manager, U.S. Marine Veteran
Bio
Bio: Evan is a United States Marine Veteran and Recreational Therapist. Evan is co-founder of the first Adaptive Sports program at Indiana University. Evan began working at the VA in November 2019 working with inpatient Veterans while expanding programming for all Veterans. Evan has created numerous community partnerships and programs for Indianapolis including Equine Assisted Learning, E-sports, Veteran Camping Weekend, Adaptive Sports, Woodworking workshops, Virtual Reality and more. Evan led the implementation of Virtual Reality through Recreational Therapy at the Indianapolis VA and has been using VR for several years in clinical practice. In 2022 Evan began presenting with the VA Immersive team at VA's and conferences across the country about the expansion, effects, and the adoption of XR within VA. Currently, he is detailed to serve as the VA Immersive Project Manager for the VA Immersive team.
Walter Greenleaf, PhD (Co-Host)
Neuroscientist, Expert in Medical Virtual Reality Technology, Advisor to eWEAR at Stanford University
Bio
Bio:
Walter Greenleaf is a neuroscientist and a medical technology developer working at Stanford University. With over three decades of research and development experience, Walter is considered a leading authority in the field of digital medicine and medical virtual reality technology.
Research Focus: Walter's current research focus is on developing computer-supported clinical products, with a specific emphasis on applying virtual reality and digital health technology to address difficult problems in behavioral and physical medicine such as Post-traumatic Stress, Anxiety Disorders, Depression, Stroke, Addictions, and Autism Spectrum Disorder. He has served as the Principal Investigator for research projects funded by the NIH and by NASA.
Academic Positions: Walter is currently a Visiting Scholar at Stanford University's Virtual Human Interaction Lab, and the Director of Technology Strategy at the University of Colorado National Mental Health Innovation Center. He previously served as the Director of the Mind Division, Stanford Center on Longevity, where his focus was on age-related changes in cognition.
Corporate Management: Walter founded and served as CEO for Greenleaf Medical Systems, a medical product development company; InWorld Solutions, a company specializing in the therapeutic use of virtual worlds for behavioral health care; and Virtually Better, a company that develops virtual environments for the treatment of phobias, anxiety disorders, and PTSD. He is currently working with Interaxon as Chief Science Officer.
Current Board Positions: Walter serves on the Board of Directors for Brainstorm: The Stanford Laboratory for Brain Health Innovation and Entrepreneurship; for Cognitive Leap, a company that develops mental health solutions for children; and for Sine Wave. Walter was Senior Vice President of Strategic & Corp. Affairs to MindMaze and founding Chief Science Officer for Pear Therapeutics, a pioneering company in SaMD (Software As Medical Device).
Advisory Board Positions: In addition to his research at Stanford University, Walter is the business, technology and neuroscience advisor to several medical product companies, investment groups, and accelerator / incubator programs.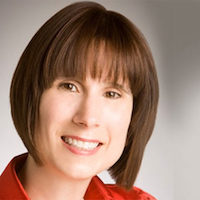 Angela McIntyre, (Host)
Executive Director of eWEAR, Stanford University
Bio
Bio:
Angela McIntyre is the Executive Director of the Stanford Wearable Electronics (eWEAR) Initiative. She manages the eWEAR affiliates program and provides member companies opportunities to connect with research and events related to wearables at Stanford University. Before coming to Stanford, Angela was the lead analyst for industry research on wearables at Gartner. She advised companies bringing emerging wearable technology to market and was a frequent speaker at industry events. Her research included wearables as part of the Internet of Things, for artificial intelligence applications, for healthcare and as human-machine interfaces. Angela's career in the tech industry also includes management of multi-company research programs at Intel and of R&D collaborations with semiconductor process equipment suppliers at Texas Instruments. Angela has an M.S. in Electronic Materials from the Massachusetts Institute of Technology, an M.S. in Management from MIT Sloan School and a Bachelors of Electrical Engineering from the University of Dayton.
---