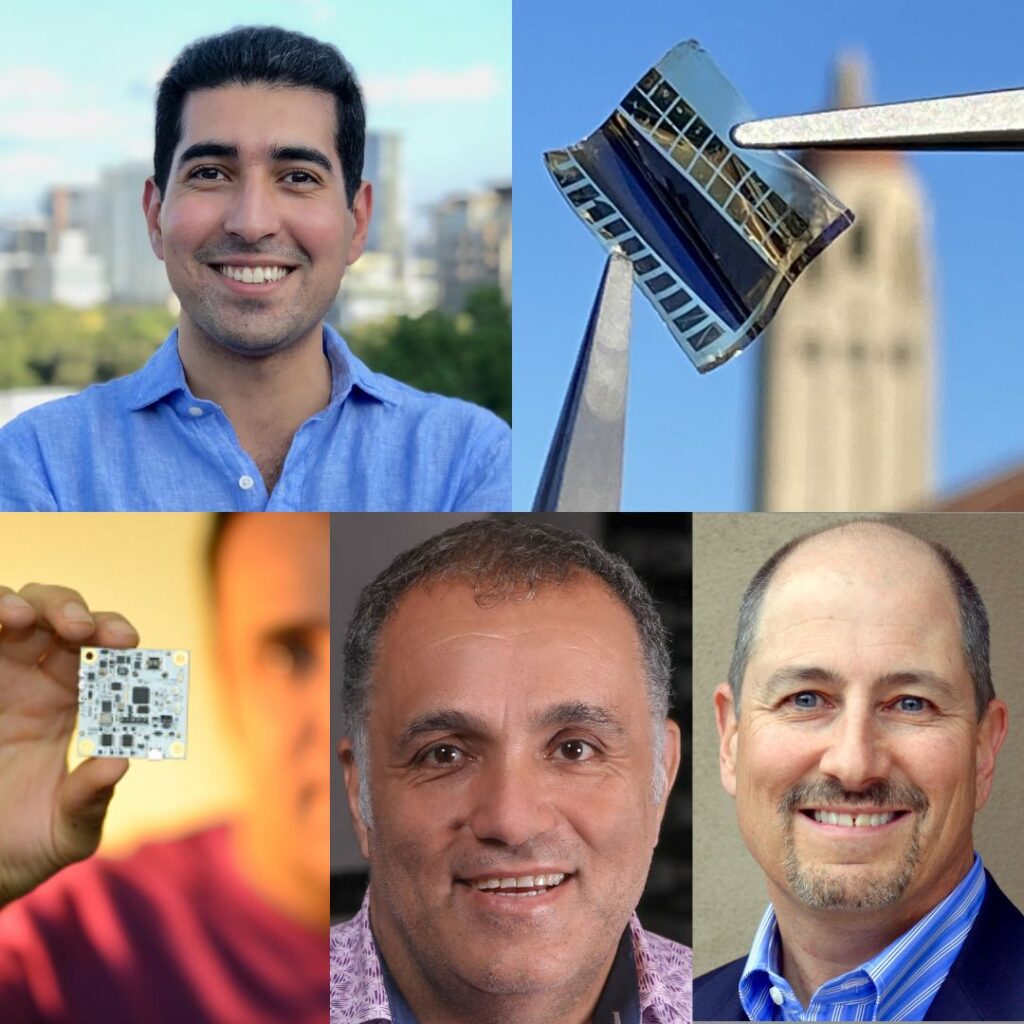 Power innovation for wearables
We welcome you to join us in-person and on Zoom for our July eWEAR Seminar.
Date: Monday, July 11th from 12:30 pm to 1:45 pm PDT
Location: Stanford University (Y2E2 Building, Room 299) & on Zoom
Lunch will be provided at 12:00pm for in-person attendees & a chance to talk with the speakers after the seminar.
Registration: Please click here to register
Safety Protocol: For visitors coming to campus please review the Stanford University Covid-19 Policies. Face coverings are strongly recommended for everyone attending.
Speakers:
Koosha Nassiri Nazif, Ph.D.
12:30 pm to 1:00 pm
"Novel high-specific-power solar cells for powering wearable electronics"
Hatem Zeine and Bryan Ehrenfreund
1:00 pm to 1:45 pm
"An introduction to and demonstration of multipath wireless power technology with Ossia founder Hatem Zeine"
Koosha Nassiri Nazif, Ph.D.
Postdoctoral Scholar in Electrical Engineering, Stanford University
Bio
Koosha is a postdoctoral scholar at Stanford developing novel flexible sensors and energy harvesters for use in wearable electronic devices. He received his Ph.D. (2021) in Electrical Engineering and M.S. (2016) in Mechanical Engineering from Stanford, and B.S. (2014) in Mechanical Engineering from Sharif University of Technology. During his PhD he developed a new solar cell technology based on ultrathin transition metal dichalcogenides (TMDs), achieving specific power (power-per-weight ratio) on par with established solar cell technologies.
Abstract
A lightweight, flexible solar cell could seamlessly power or charge wearable electronic devices both indoors and outdoors. For successful adoption, such a solar cell needs to be eco-friendly and bio-compatible, and reliably provide high power-per-weight (specific power) at low cost. Modern solar cell technologies miss at least one of these criteria. Emerging transition metal dichalcogenides (TMDs) are promising candidates for flexible high-specific-power photovoltaics due to their excellent optical and electrical properties. However, challenges such as Fermi-level pinning at the metal contact–TMD interface and the inapplicability of traditional doping schemes have prevented most TMD solar cells from exceeding 2% power conversion efficiency (PCE). In this talk, I explain how we addressed these fundamental issues and as a result achieved record PCE of 5.1% and record specific power of 4.4 W g−1 in flexible TMD (WSe2) solar cells, the latter on par with established thin-film solar cell technologies. We further project that future TMD solar cells on thinner substrates and with higher PCE could achieve an additional 10x increase in specific power, providing unprecedented capabilities for wearable electronics.
Hatem Zeine
Founder, President and Chief Technology Officer, Ossia Inc.
Bio
Hatem Zeine is the founder, president and CTO of Ossia, the creators of Cota® remote wireless power technology, where he leads a team of scientists and engineers engaged in developing new wireless power innovations. An accomplished inventor, Zeine holds more than 30 U.S. patents as well as 8 international patents. Zeine is also an industry thought leader, tireless advocate for the tech industry and recognized expert on the potential of wireless power. Prior to founding Ossia, Zeine was a principal software architect at Microsoft. Early in his career, he founded Zeine Technological Applications, later known as Estarta Solutions, now the largest systems integrator in the Middle East. He holds a degree in physics from the University of Manchester in the United Kingdom and currently lives in Woodinville, Washington.
Abstract
Ossia is a Redmond, WA based company that has developed wireless power technology that overcomes the main power and efficiency limitations of other wireless power solutions by applying the physics principle of "retro-directivity" that Proves Maximum Power Theorem to transmit wireless power safely. Cota® Real Wireless Power™ is a patented technology that delivers power over-the-air, at a distance, safely, without the need for line of sight and is leading the way for wireless power globally. Cota is the first and currently only wireless power technology that has FCC approval to send power at unlimited distance and without needing an exclusion zone (the system to be triggered off when people or pets are near). Ossia has obtained regulatory approval in 60 countries. The company is actively working with its growing partner ecosystem to integrate Cota technology into a range of products from Consumer and Industrial IoT, Smart Home, Consumer Electronics, Retail, Enterprise, Automotive, Medical Devices, Sensors and more.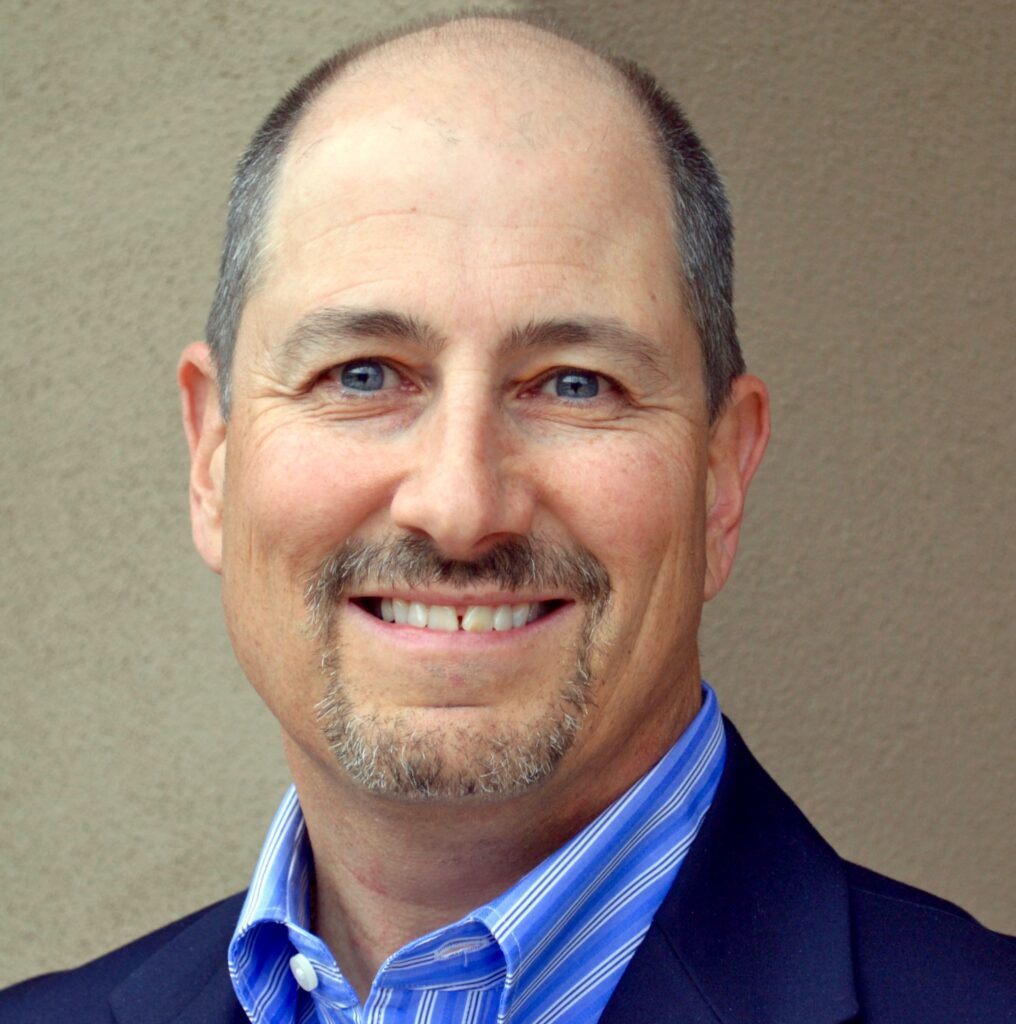 Bryan Ehrenfreund
Vice President, Global Sales, Ossia Inc.
Bio
Bryan heads up Global Sales at Ossia, based in Redmond, WA. Ossia is a wireless power technology development and licensing company where he's responsible for all things Sales and Sales Enablement.
Prior to joining Ossia, Bryan founded B2B Sales development consultancy firm Sales Growth Partners. Prior to founding Sales Growth Partners, Bryan was responsible for Enterprise Sales, Business Development and Sales Enablement at Mobivity, a SaaS customer engagement and data analytics platform for restaurants and retailers focusing on the company's acquisition of new target accounts and revenue.
Bryan began his sales and marketing career at Xerox Corporation where over his 18 year career he held several senior-level sales and marketing roles, culminating as Director of Global CRM within the Worldwide Marketing Group.
Bryan earned a bachelor's degree in Marketing from Hofstra University and a Master of Arts in Communications from the New York Institute of Technology with distinction. Bryan and his family call Scottsdale, AZ home for the past 20 years but being born and raised in the Big Apple he's always in a New York state of mind.
---