eWEAR Symposium 2022
Thursday, September 8, 2022, 9:00am to 6:30pm PDT
Affiliate Registration – eWEAR Affiliate member companies, VIPs, and the Stanford University community with SUNetID
Non-affiliate Registration – Prospective members and other paying attendees
Questions? Ask wearable-electronics@stanford.edu
Location: This will be a hybrid event live on Zoom and in person at Stanford University. If you are interested in attending in-person please select "in-person" when registering above.
Use buttons below to jump to a specific section:
Agenda & Speakers:
---
9:00am- Angela McIntyre, Welcome
9:15am- Professor Zhenan Bao, "Skin-inspired soft Sensors for muscle, brain and gut"
9:45am- Professor Ian H. Gotlib, "Early life stress, neurodevelopment, and depression in adolescents: The impact of the COVID-19 pandemic"
10:15am- Professor Tom Soh, "Real-time biosensor technology"
10:45am- Break (15 minutes)
11:00am- Professor Jamie Zeitzer, "Landscape of diurnal human activity patterns and health outcomes"
11:30am- Professor Karl Deisseroth, fireside chat, Projections: A story of human emotions
12:00pm- Lunch (1 hour)
1:00pm- Jim Huang, Ph.D. (Meta Reality Labs), "Wearable system design toward human-centric computing"
1:30pm- Professor Ken Goodson, "Heat management using metamaterials"
2:00pm- Jonathan Berent (NextSense, Inc), "Neural digital twins redefine brain computer interfaces (BCI)"
2:30pm- Tony Faranesh (Google), "From sensors to product, the Fitbit Heart Study and wearable detection of atrial fibrillation"
3:00pm- Break (15 minutes)
3:15pm- Panel Discussion "Medical Human Digital Twin": Jennifer Hicks, Ph.D. (Stanford), Professor Ellen Kuhl (Stanford), Steven Levine (Dassault Systèmes), Dave Miller (Unlearn.AI); Moderator: Ryan Spitler, Ph.D. (PHIND, Stanford)
4:15pm- Poster preview talks
5:00pm- Poster Session & Reception (In-person only, Huang Foyer, 5:00pm-6:30pm)
Abstracts and Bios:
---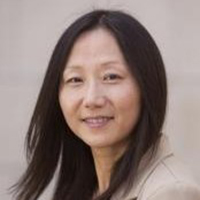 Zhenan Bao
K.K. Lee Professor in Chemical Engineering
Stanford University
Bio
Zhenan Bao is K.K. Lee Professor of Chemical Engineering, and by courtesy, a Professor of Chemistry and a Professor of Material Science and Engineering at Stanford University. Bao founded the Stanford Wearable Electronics Initiate (eWEAR) in 2016 and serves as the faculty director.
Prior to joining Stanford in 2004, she was a Distinguished Member of Technical Staff in Bell Labs, Lucent Technologies from 1995-2004. She received her Ph.D in Chemistry from the University of Chicago in 1995. She has over 700 refereed publications and over 100 US patents with a Google Scholar H-Index >190.
Bao is a member of the National Academy of Engineering, the American Academy of Arts and Sciences and the National Academy of Inventors. She serves on the Board of Directors of the Camille and Henry Dreyfus Foundation and is a member of its scientific affair committee.
Bao was the inaugural recipient of the VinFuture Prize Female Innovator 2022, the ACS Chemistry of Materials Award 2022, MRS Mid-Career Award in 2021, AICHE Alpha Chi Sigma Award 2021, ACS Central Science Disruptor and Innovator Prize in 2020, Gibbs Medal by the Chicago session of ACS in 2020, Wilhelm Exner Medal by Austrian Federal Minister of Science 2018, ACS Award on Applied Polymer Science 2017, L'Oréal-UNESCO For Women in Science Award in the Physical Sciences 2017.
Bao is a co-founder and on the Board of Directors for C3 Nano and PyrAmes, both are silicon-valley venture funded start-ups. She serves as an advising Partner for Fusion Venture Capital.
Abstract
Skin is the body's largest organ. It is responsible for the transduction of a vast amount of information. This conformable, stretchable, self-healable and biodegradable material simultaneously collects signals from external stimuli that translate into information such as pressure, pain, and temperature. Over the past decade, we have developed materials design concepts to add skin-like functions to organic electronic materials without compromising their electronic properties. These new materials and new devices enabled development of skin-like sensors for a broad range of applications in medical devices, robotics and wearable electronics. In this talk, I will discuss our recent sensor developments to allow mapping bioelectrical signals and neurotransmitters in addition to physiological signals.
---
Ian H. Gotlib
Marjorie Mhoon Fair Professor, Psychology
Stanford University
Bio
Ian H. Gotlib is the Marjorie Mhoon Fair Professor and Director of the Stanford Neurodevelopment, Affect, and Psychopathology (SNAP) Laboratory at Stanford University. From 2005-2010, Dr. Gotlib served as Senior Associate Dean for the Social Sciences, and he served as Chair of the Psychology Department at Stanford from 2012-2018.
In his research, Dr. Gotlib examines psychobiological factors that place individuals at increased risk for developing depression and engaging in suicidal behaviors, as well as processes that are protective in this context. More specifically, Dr. Gotlib examines neural, cognitive, social, endocrinological, and genetic factors in depressed individuals and applies findings from these investigations to the study of predictors of depression in children at risk for this disorder. In related projects, Dr. Gotlib is also examining the differential effects of early life stress on the trajectories of neurodevelopment in boys and girls through puberty in an effort to explain the increased prevalence of depression and suicidal behaviors in girls in adolescence. Finally, Dr. Gotlib is extending this work to the study of brain function and structure, endocrine function, and behaviors in neonates and infants being raised in suboptimal environments.
Dr. Gotlib's research is supported largely by grants from the National Institutes of Health. He has also been funded by the National Health Research Development Program and the Medical Research Council of Canada, and leads an interdisciplinary team funded by PHIND. Dr. Gotlib has received the Distinguished Investigator Award from the National Alliance for Research in Schizophrenia and Affective Disorders, the Joseph Zubin Award for lifetime research contributions to the understanding of psychopathology, the APA Award for Distinguished Scientific Contribution, the APS Distinguished Scientist Award, and a MERIT award from NIMH. He has published over 500 scientific articles and has written or edited several books in the areas of depression and stress, including the Handbook of Depression with Constance Hammen, now in its 3rd edition. He is a Fellow of the American Psychological Association, the Association for Psychological Science, and the American Psychopathological Association, and is Past President of the Society for Research in Psychopathology.
Abstract
The transition through adolescence is difficult for many individuals and is characterized by high rates of depression. In fact, adolescent-onset depression is associated with longer and more severe episodes that are often refractory to treatment, and with functional impairment that places adolescents at risk for longstanding difficulties. Over the past 8 years we have recruited and characterized a sample of over 200 boys and girls, starting at ages 9-13 years, with respect to their exposure to early life stress, their stress reactivity, immune function, rate of biological aging, sleep quality, and patterns of brain structure, function, and connectivity. We have re-assessed these boys and girls every two years and have begun to elucidate factors that contribute to the development of depression in adolescence. Importantly, our study was interrupted by the COVID-19 pandemic, that has caused significant stress and disruption for adolescents and has likely led to alterations in their mental health and neurodevelopment. In fact, it is not clear whether adolescents who lived through the pandemic are comparable psychobiologically to their peers assessed before the pandemic. In this talk I will describe findings of our study characterizing associations among early life stress, neurodevelopment, and mental health in adolescents, and will describe how youth assessed during the pandemic differ from youth assessed before the COVID-19 shutdowns.
---
H. Tom Soh
Professor of Electrical Engineering and Radiology and, by courtesy Chemical Engineering and Bioengineering
Stanford University
Bio
Dr. Soh received his B.S. with a double major in Mechanical Engineering and Materials Science with Distinction from Cornell University and his Ph.D. in Electrical Engineering from Stanford University. From 1999 to 2003, Dr. Soh served as the technical manager of MEMS Device Research Group at Bell Laboratories and Agere Systems. He was a faculty member at UCSB before joining Stanford in 2015. His current research interests are in analytical biotechnology, especially in high-throughput screening, directed evolution, and integrated biosensors.
Abstract
A biosensor capable of continuously measuring specific molecules in vivo would provide a valuable window into patients' health status and their response to therapeutics. Unfortunately, continuous, real-time molecular measurement is currently limited to a handful of analytes (i.e. glucose and oxygen) and these sensors cannot be generalized to measure other analytes. In this talk, we will present a biosensor technology that can be generalized to measure a wide range of biomolecules in living subjects. To achieve this, we develop molecular switches that change its structure upon binding to its target analyte and produce an electrochemical current or emit light. Our real-time biosensor requires no exogenous reagents and can be readily reconfigured to measure different target analytes by exchanging the molecular switches in a modular manner. Using our real-time biosensor, we demonstrate the first closed loop feedback control of drug concentration in live animals and discuss potential applications of this technology. Finally, we will discuss methods for generating the molecular switches which are at the heart of this biosensor technology.
---
Jamie Zeitzer
Associate Professor (Research) of Psychiatry and Behavioral Sciences, Psych/Sleep Medicine
Stanford University
Bio
Dr. Zeitzer is an associate professor in the Department of Psychiatry and Behavioral Sciences and the co-director of the Stanford Center for Sleep and Circadian Science. He is also a health science specialist at the VA Palo Alto Health Care System. He has researched the interactions of sleep and circadian rhythms for more than 25 years.
Abstract
Diurnal (24-hr) activity patterns are commonly recorded or inferred from a variety of modern technologies, notably wearable activity trackers and cell phones. Our previous research demonstrated that these patterns are at the very least epiphenomenal to a variety of physical and psychiatric ailments. Activity patterns can be predictive of both short-term changes in mental status (e.g., shift from euthymic to depressed), long-term changes in health (e.g., likelihood of 7-year survival), and phenotyping current condition (e.g., apathy vs. depression). We are now quantitating the diurnal activity patterns observed in the UK Biobank, a large (>100,000) population-based sample of middle- and older-aged adults. Associations between these diurnal patterns and a variety of pathologies are being explored as are the value of these biomarkers in prediction and phenotyping of medical and psychiatric conditions (e.g., pain, Parkinson's disease, bipolar disorder, adverse childhood experiences).
---
Karl Deisseroth
D. H. Chen Professor, Professor of Bioengineering and of Psychiatry and Behavioral Sciences
Stanford University
Bio
Karl Deisseroth is Professor of Bioengineering, and of Psychiatry and Behavioral Sciences, at Stanford, and Investigator of the Howard Hughes Medical Institute. Deisseroth received his undergraduate degree from Harvard in 1992, his PhD from Stanford in 1998, and his MD from Stanford in 2000. Deisseroth then completed his medical internship and adult psychiatry residency at Stanford, and is board-certified by the American Board of Psychiatry and Neurology. He continues as a practicing psychiatrist (inpatient and outpatient) at Stanford with specialization in affective disorders and autism-spectrum disease, employing medications along with neural stimulation. Deisseroth also serves as Director of Undergraduate Education for Bioengineering at Stanford, and is known for providing free educational programs that have disseminated his technologies to thousands of laboratories around the world.
In exploring how properties of the brain arise from activity of its cellular components, Deisseroth has pioneered the basic science discoveries that enabled this goal, including resolving the structural and functional mysteries of natural light-gated ion channels, and discovery of the neural cell types and connections that cause adaptive and maladaptive behavior. Along the way, over the last 17 years, his laboratory has created and developed technologies for observing and controlling biological systems (like the brain) at high resolution, while maintaining these systems in the intact state; these technologies include optogenetics, hydrogel-tissue chemistry, and a broad range of enabling methods.
Deisseroth has also published a book of literary nonfiction, relating the experiences of psychiatric patients to modern neuroscience– Projections (Penguin Random House)­­– in 2021.
Deisseroth was elected to the US National Academy of Medicine in 2010, to the US National Academy of Sciences in 2012, and to the US National Academy of Engineering in 2019. For his work, Deisseroth has received the 2010 Nakasone Prize, 2012 Perl Prize, 2013 Lounsbery Prize, 2013 Gabbay Prize, 2013 BRAIN Prize, 2014 Dickson Prize in Science, 2015 Breakthrough Prize, Keio Prize, 2015 Lurie Prize, 2015 Albany Prize, 2015 Dickson Prize in Medicine, 2016 BBVA Award, 2017 Massry Prize, 2017 Fresenius Prize, 2018 Gairdner Award, 2018 Kyoto Prize, 2020 Heineken Prize, and 2021 Lasker Award.
Abstract
In
Projections: A Story of Human Emotions
author Prof. Karl Deisseroth draws on concepts across neuroscience, psychiatry, and genetics to create engaging portrayals of mental disorders that give insights into the workings of the brain.
In this fireside chat, we will explore with Prof. Deisseroth fascinating insights from his book…
How optogenetics is mapping pathways of emotion in the brain
Differences in neural processing for autism, anxiety, and bipolar disorder
How genetics and evolution played a role in allowing mental disorders to exist
---
Tsung-Ching (Jim) Huang, Ph.D.
Research Scientist
Meta Reality Labs
Bio
Dr. Tsung-Ching (Jim) Huang is a Research Scientist with Meta Reality Labs and he leads research projects related to flexible and stretchable electronics design and modeling. Prior to Meta Reliability Labs, he was a Senior Research Scientist at Hewlett Packard Labs, Senior Design Engineer at tsmc, and Post-Doctoral Researcher at University of Tokyo. His research interests include energy-efficient circuit design, reliable flexible and stretchable system, and design automation. He has 50+ peer-reviewed publications and 40+ US patents granted. Dr. Huang is Fellow of NextFlex and Senior Member of IEEE.
Abstract
As we move from personal computing to human-centric computing, we see great promises for people to better connect with their family, friend, or colleague around the globe despite of physical distance. All-day wearable devices such as virtual reality (VR) and augmented reality (AR) glasses, wristbands, or gloves equipped with the ubiquitous connectivity can empower people to connect, feel, and interact more intuitively than using today's mobile phones or personal computers. In my presentation, I will talk about the promises and the technical challenges of wearable systems design using flexible, hybrid, and printed electronics, and how a design-manufacture ecosystem might help.
---
Ken Goodson
Davies Family Provostial Professor, Senior Associate Dean for Faculty & Academic Affairs in the School of Engineering, Professor of Mechanical Engineering, Professor, by courtesy, of Materials Science & Engineering
Stanford University
Bio
Ken Goodson is the Davies Family Provostial Professor and the Senior Associate Engineering Dean for Faculty and Academic Affairs at Stanford, where he holds appointments in Mechanical Engineering and (by courtesy) Materials Science. His 50 PhD graduates are distributed evenly IC companies and professorships at top schools including MIT, Princeton, Stanford, and UC Berkeley. Goodson is a member of the National Academy of Engineering and a Fellow with ASME, IEEE, APS, AAAS, and the National Academy of Inventors (NAI). Awards include the ASME Kraus Medal, the inaugural IEEE Richard Chu Award, the AIChE Kern Award, and the SRC Technical Excellence, University Researcher, and Aristotle Awards. Goodson has 35 patents and co-founded Cooligy, which built heat sinks for Apple desktops. He served recently as Stanford Mechanical Engineering Chair and recruited 15 faculty who transformed the department's scholarship and diversity.
Abstract
Heat removal poses design limits and adds parasitic power loads for electronics at all scales, from servers and laptops to wearables. This problem is amplified for many portables owing to the competition between targeted mechanical properties, such as flexibility and dielectric insulation, and the thermal conductivity, which can scales up with stiffness and or electrical conductivity. This talk describes cooling innovations including fluidic heat sinks and spreaders containing thermal metamaterials, which combine thermal, mechanical, and fluidic properties not found in nature. These novel devices approach "thermal ground plane" performance and offer breakthrough thermal design options for electronics at all scales. This talk will also briefly discuss our contributions to data center cooling, which are surging in environmental impact due to power and heat management demands, and play an indirect role in the success of all cloud-based devices. Finally, this talk will highlight extensive design and prototyping with IC companies in Silicon Valley and beyond.
---
Jonathan Berent
CEO & Founder
NextSense, Inc.
Bio
Jonathan "JB" Berent is the CEO and Founder of NextSense, Inc, a spinoff of X, Google's Moonshot Factory. He combines broad executive business experiences at elite Silicon Valley tech companies with a passion for driving novel scientific exploration in states of consciousness. Prior to a career pivot in 2016 focused on building novel biosensing wearables, JB was responsible for driving revenue at Oracle at their inside sales division, Oracle Direct, earning the distinction of Director of the Year based on his team having the highest performance across the 2000 person Org in 2008. After Oracle, JB led sales & partnerships, Birst, a SF based start-up focused on business intelligence reporting to the CEO. JB joined Google in 2011 to lead their West Coast sales and partnerships efforts for the newly formed Google Offers, a direct competitor to GroupOn. JB managed teams of 110+ people with responsibility of $50M+ at public companies.
In 2016, JB followed his passion and left Sales and Partnerships to focus on a life-long belief that unlocking the mind is the key to both health and maximizing human potential. He built a team at X to develop brain sensing technologies. What started as a 20 percent project in 2017 grew into X's largest funded early-pipeline project by 2020. At NextSense, he completed 3 IP transactions, 3 commercial contracts with Pharma, and two academic partnerships in the first 12 months. Along with a number prominent sleep and dream researchers, he published the groundbreaking study revealing a mechanism to study an altered state of consciousness accessible during sleep. Berent has spoken at various conferences such as Chan Zuckerberg BioHub, Stanford Medicine Big Data Health, and the California Sleep Society where he discussed the latest scientific findings for an unusual state of dreaming characterized by increased frontal lobe activity despite being in a classic REM state. He is a regular guest lecturer at Stanford's popular Dement's Sleep and Dream course. Berent gave the inaugural First Annual Dr. Ahmed Ghouri Medical AI Memorial Lecture in 2021 at UCSF. JB was invited to speak to the National Academies of Science Standing Committee of Biotechnology Capabilities and National Security Needs in Jan 2022 on the topic, "Discussing the Impending Impact of Pervasive Brain – Monitoring Technology." JB was featured in long-read cover story in Wired magazine in the June 2022 print edition He was also named "One to Watch" by Robb Report in June 2022. JB received his BA with Honors in Philosophy & Religious Studies from Stanford University.
Abstract
Much of the focus for BCI has been around addressing extremely important pathological conditions where the promise of thought-computing brings much needed accessibility to computing platforms generally. However, this framework should be expanded by including the concepts of digital twins and applying this to neural signatures collected over-time and at scale with millions of users. With AI applied to such data, we can eagerly anticipate a future where the brain is a platform, and the ear is the USB port for reading/writing to this platform. In this talk, CEO and Founder of NextSense, will discuss how NextSense is enabling this future right now and the insights it has gained in its clinical studies in epilepsy and sleep, and how this will evolve over time.
---
Tony Faranesh
Staff Research Scientist
Google
Bio
Tony is a research scientist with a focus on using consumer technologies to empower people to manage and improve their health. At Fitbit and Google, Tony leads algorithm development and clinical studies using wearables for disease screening and monitoring. Tony led the Fitbit Heart Study, the clinical trial for the Fitbit Irregular Rhythm Notifications feature, designed to detect signs of atrial fibrillation from the optical heart rate sensors on Fitbit devices.
Tony obtained his Ph.D. in Biomedical Engineering from Johns Hopkins University and did a post doctoral fellowship at Stanford University in the department of Radiology. He has spent much of his career in cardiovascular MRI research. Before joining Fitbit, Tony was a research scientist at the National Heart, Lung, and Blood Institute, part of the National Institutes of Health, in Bethesda, Maryland.
Abstract
Background: Morbidity from undiagnosed atrial fibrillation (AF) may be preventable with early detection. Many consumer wearables contain optical photoplethysmography (PPG) sensors to measure pulse rate. PPG-based software algorithms that detect irregular heart rhythms may identify undiagnosed AF in large populations using wearables, but minimizing false positive detections is essential.
Methods: We performed a prospective remote clinical trial to examine a novel PPG-based algorithm for detecting undiagnosed AF from a range of wrist-worn devices. Adults aged ≥ 22 years in the United States without AF, using compatible wearable Fitbit devices and Android or iOS smartphones, were included. PPG data were analyzed using a novel algorithm that examines overlapping 5-minute pulse windows (tachograms). Eligible participants with an irregular heart rhythm detection (IHRD), defined as 11 consecutive irregular tachograms, were invited to schedule a telehealth visit and were mailed a one-week ambulatory electrocardiogram (ECG) patch monitor. The primary outcome was the positive predictive value (PPV) of the first IHRD during ECG patch monitoring for concurrent AF.
Results: 455,699 participants enrolled (median age 47 years, 71% female, 73% White) between May 6 and October 1, 2020. IHRDs occurred for 4,728 (1%) participants, and 2,070 (4%) aged ≥ 65 years during a median of 122 (IQR, 110–134) days at risk for an IHRD. Among 1,057 participants with an IHRD notification and subsequent analyzable ECG patch monitor, AF was present in 340 (32.2%). Of the 225 participants with another IHRD during ECG patch monitoring, 221 had concurrent AF on the ECG and 4 did not, resulting in an IHRD PPV of 98.2% (95% confidence interval [CI], 95.5%–99.5%). For participants aged ≥ 65 years, the IHRD PPV was 97.0% (95% CI, 91.4%–99.4%).
Conclusions: A novel PPG software algorithm for wearable Fitbit devices exhibited a high PPV for concurrent AF and identified participants likely to have AF on subsequent ECG patch monitoring. Wearable devices may facilitate identifying individuals with undiagnosed AF.
---
Ryan Spitler, Ph.D., (Moderator)
Deputy Director, Precision Health and Integrated Diagnostics and Canary Centers, Rad/Precision Health and Integrated Diagnostics
Stanford University
Bio
Dr. Spitler is the Deputy Director of the Precision Health and Integrated Diagnostics Center at Stanford University. He completed his Post Doctorial Research Fellowship (SCIT) at Stanford University School of Medicine, conducting research in the developing field of Magnetogenetics for remote controlled cellular reprogramming and developed smart MRI cell tracking tools for oncology cell tracking studies. He has designed numerous biological models, synthetic biology approaches and worked on the development of new technologies in a number of scientific areas ranging from medical devices to gene therapy. Prior to his position at Stanford, Dr. Spitler received his Ph.D. in Cellular and Developmental Biology at the Beckman Laser Institute at the University of California, Irvine. His research at the Beckman Laser Institute included developing and characterizing new nitric oxide-based drugs, laser, and LED-based multimodal wound healing therapies some of which are currently being used in the clinic as a result of his work.
Dr. Spitler received his Bachelor's of Science degree in Molecular Cell and Developmental Biology from the University of California, Santa Cruz, where he worked in the area of structural biology. Over the past two decades he has held a number of academic and industrial positions and has served as an advisor or advisory board member for a number of Bay Area companies. Dr. Spitler is the recipient of the Stanford Cancer Imaging Fellowship Training Award, RSL Innovation Challenge Award, the Biophotas Research Fellowship, and the Stanford Center for Biomedical Imaging Achievement Award.
---
Jennifer Hicks, Ph.D.,
Deputy Director, Wu Tsai Human Performance Alliance
Stanford University
Bio
Jennifer Hicks is Deputy Director of the Wu Tsai Human Performance Alliance at Stanford, with a focus on collaborative research projects and programs to advance our understanding of the biological principles underlying human performance. Dr. Hicks also serves as the Director of Research for the Mobilize Center, an NIH Biomedical Technology Resource Center at Stanford University and the Restore Center, an NIH-funded center that brings state-of-the-art engineering tools to rehabilitation scientists. Her research is focused on interfacing biomechanical modeling with statistical and machine learning methods to predict the effects of surgery and other interventions on human movement. She is also using data from mobile phones and other novel sources to understand physical activity and performance. Dr. Hicks helps run the multi-faceted training and outreach programs of the Human Performance Alliance, the Mobilize Center and the Restore Center. In addition, as the Research and Development Manager for the OpenSim software project, she guides the project's development team and serves as the voice of the software user/researcher.
---
Ellen Kuhl
Walter B Reinhold Professor in the School of Engineering, Professor of Mechanical Engineering and, by courtesy, of Bioengineering
Stanford University
Bio
Ellen Kuhl is the Walter B. Reinhold Professor in the School of Engineering and Robert Bosch Chair of Mechanical Engineering at Stanford University. She is a Professor of Mechanical Engineering and, by courtesy, Bioengineering. She received her PhD from the University of Stuttgart in 2000 and her Habilitation from the University of Kaiserslautern in 2004. Her area of expertise is Living Matter Physics, the design of theoretical and computational models to simulate and predict the behavior of living systems. Ellen has published more than 200 peer-reviewed journal articles and edited two books; she is an active reviewer for more than 50 journals at the interface of engineering and medicine and an editorial board member of seven international journals in her field. During the COVID-19 pandemic, she published a textbook on Computational Epidemiology and Data-Driven Modeling of COVID-19. Ellen is a founding member of the Living Heart Project, a translational research initiative to revolutionize cardiovascular science through realistic simulation with 400 participants from research, industry, and medicine from 24 countries. Ellen is the current Chair of the US National Committee on Biomechanics and a Member-Elect of the World Council of Biomechanics. She is a Fellow of the American Society of Mechanical Engineers and of the American Institute for Mechanical and Biological Engineering. She received the National Science Foundation Career Award in 2010, was selected as Midwest Mechanics Seminar Speaker in 2014, and received the Humboldt Research Award in 2016 and the ASME Ted Belytschko Applied Mechanics Award in 2021. Ellen is a three-time All American triathlete, a multiple Boston, Chicago, and New York marathon runner, and a two-time Kona Ironman World Championship qualifier.
---
Steve Levine, Ph.D.
Sr. Director of Virtual Human Modeling and Executive Director of Living Heart Project
Dassault Systèmes
Bio
Steven M. Levine, PhD is the Sr. director of virtual human modeling at Dassault Systèmes. Dr. Levine has more than 30 years of experience in the development of computational tools that translate cutting-edge science into product innovations. He currently leads Virtual Human Modeling at Dassault Systèmes and is the Founder and Executive Director of the Living Heart Project. He is responsible for a Life Science incubator of startup healthcare companies within the 3D EXPERIENCE Labs, building a marketplace of digital healthcare services, and serves on several company boards. Dr. Levine was elected into the College of Fellows in the American Institute for Medical and Biological Engineering (AIMBE) and holds a PhD in Materials Science from Rutgers University. He began is career in health tech at the San Diego based startup Biosym that went public as Accelrys in 2004 and acquired by Dassault Systèmes in 2014.
---
Dave Miller
Chief Science Officer
Unlearn.AI
Bio
Dave is a biostatistician with expertise in prognostic models, clinical trials, observational studies, and diagnostic devices. Dave joined Unlearn as Head of Biostatistics before becoming Chief Science Officer, overseeing clinical, regulatory, and biostatistics. Prior to Unlearn, Dave was the first Head of Biostatistics & Epidemiology for Verily Life Sciences. Other past roles include Lead Program Biostatistician at Genomic Health and Sr Dir of Medical Affairs Statistical Analysis at ICON Clinical Research. Dave received his bachelors and masters in Statistics from Carnegie Mellon. He has co-authored over 100 peer-reviewed papers in medical journals.
Poster Presenters:
---
Ruopeng Sun, "Patterns of physical activity accumulation as a potential digital biomarker for low back pain phenotyping"
Lara Weed, "Predicting circadian phase using light data from a wrist-worn wearable"
Jerika Chiong, "Impact of molecular design on degradation lifetimes of degradable imine-based semiconducting polymers"
Junichi Kushioka, Ruopeng Sun, & Matthew Smuck, "Gait variability to phenotype common orthopedic gait impairments using wearable sensors"
Qianhe (Kelly) Liu, "Design of an intrinsically stretchable, photo-patternable n-type polymer semiconductor towards stretchable complementary circuits"
Bingyi Wang & Mohajeet Bhuckory, "Long-term integration of the retina with 3D implants: structure and function"
Tom Pritsky & Madhav Lavakare, "TranscribeGlass: The world's first sub-$100 text-based wearable AR platform"
Ryo Eguchi, "Between-Tactor display using dynamic tactile stimuli"
Crystal Winston, "A 4-degree-of-freedom origami fingertip haptic device with pneumatic actuators"
Omar Elsafty, "Computational modeling of full thickness skin for wearable design and optimization"
Sebastian Hendrickx-Rodriguez, "Connecting skin biomechanical state to perception for wearables"
Koosha Nassiri Nazif, "Novel high-specific-power solar cells for powering wearable electronics"
Kaiwen Hsiao, "Single-digit-micron resolution CLIP printer for wearable electronics"
Manu Gopakumar, "Holographic glasses for virtual reality"
Ali Kight, & Ileana Pirozzi "Soft, wireless implantable sensor for continuous heart volume monitoring"
Shuai Wu, "Robotic microsurgeon spinners for minimally invasive surgeries"
Yilong Chang, "Shape reconfigurable vitrimer heart sleeve for heart deformation monitoring and stimulation"
Ella Thomson, "Miniaturized wireless potentiostat for intraoral sensing of glucose and lactate"
Jaeho Park & Chuanzhen Zhao, "Real time and multi-modal mental health monitoring system"
Hao-Wen Cheng, "Non-toxic molecular lubricants for intrinsically stretchable semiconducting polymer films"
Donglai Zhong, Can Wu, and Yuya Nishio, "Soft e-skin for measuring weak biological signals over a large area"
Weichen Wang, "Neuromorphic sensorimotor loop embodied by monolithically integrated low-voltage, soft e-skin"
---
Angela McIntyre, Host
Executive Director of eWEAR
Stanford University
Bio
Angela McIntyre is the Executive Director of the Stanford Wearable Electronics (eWEAR) Initiative. She manages the eWEAR affiliates program and provides member companies opportunities to connect with research and events related to wearables at Stanford University. Before coming to Stanford, Angela was the lead analyst for industry research on wearables at Gartner. She advised companies bringing emerging wearable technology to market and was a frequent speaker at industry events. Her research included wearables as part of the Internet of Things, for artificial intelligence applications, for healthcare and as human-machine interfaces. Angela's career in the tech industry also includes management of multi-company research programs at Intel and of R&D collaborations with semiconductor process equipment suppliers at Texas Instruments. Angela has an M.S. in Electronic Materials from the Massachusetts Institute of Technology, an M.S. in Management from MIT Sloan School and a Bachelors of Electrical Engineering from the University of Dayton.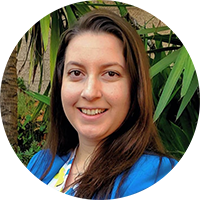 Katryna Dillard
Program Manager of eWEAR
Stanford University
Bio
Katryna Dillard joined Stanford University in April 2021 as the program manager for the Stanford Wearable Electronics (eWEAR) Initiative. As the program manager Katryna manages the logistics of annual symposiums, monthly seminars/newsletters, tracking and updating current affiliate member companies, and acts as a point of contact with affiliate members while providing administrative support. Prior to joining eWEAR Katryna worked in hotels at the front desk and in events for 5 years. She graduated from Whittier College with a B.A. in Sociology and Theatre Communication Arts with an emphasis in Design and Technology.
Yilei Wu, Photographer
Research Engineer, Chemical Engineering
Stanford University
Bio
Yilei Wu has been a photographer for over 10 years specializing in portrait and event photography. He has been the official photographer for eWear symposiums for the past 4 years and is known for his skills in capturing the enthusiasm in the discussions during the meeting and at the poster session.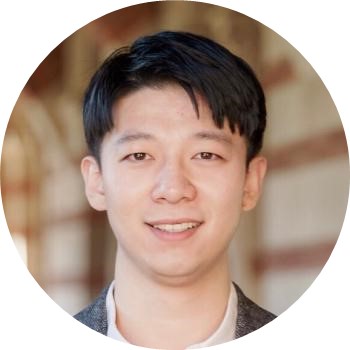 Chuanzhen Zhao, MC
Postdoctoral Scholar, Chemical Engineering
Stanford University
Bio
Chuanzhen Zhao is a postdoctoral scholar in Prof. Zhenan Bao's lab at Stanford University. Dr. Zhao currently works on developing flexible and stretchable biosensors and bioelectronics.
Dr. Zhao did his Ph.D. with Prof. Paul S. Weiss and Prof. Anne M. Andrews at University of California, Los Angeles (UCLA). His Ph.D. research focused on developing translational biosensors, including implantable neuroprobes and wearable devices, to monitor chemical signaling in the body.
Lucia Brunel, Poster Session Organizer
Ph.D. Candidate in Chemical Engineering
Stanford University
Bio
Lucia Brunel is pursuing her Ph.D. at Stanford University in the Department of Chemical Engineering. She obtained her B.S. and M.S. degrees in Chemical Engineering from Northwestern University (Goldwater Scholar) in 2018 and her M.Phil. degree in Materials Science from the University of Cambridge (Marshall Scholar) in 2019. Her research interests include 3D bioprinting, polymeric biomaterials as scaffolds for in vitro tissue models, and regenerative therapies for the eye. Her Ph.D. research is advised by Prof. Sarah Heilshorn.
Swetha Vaidyanathan, Registration Support
Maters Student, Materials Science and Engineering
Stanford University
Bio
Swetha is a second year MS student in the MATSCI department. She started writing articles for eWEAR at the intersection of wearables and neuroscience from February 2022. Her research interests include flexible batteries for wearables and battery recycling and resource recovery.