eWEAR Symposium 2021: Session 1
Wednesday, February 24, 3:00 to 5:00 pm PST

Affiliate Registration – eWEAR Affiliate member companies, VIPs, and the Stanford University community with SUNetID; Non-affiliate Registration – Prospective members and other paying attendees; Questions? Ask angela.mcintyre@stanford.edu
3:00 Angela McIntyre, Welcome and announcement of new eWEAR Seed Grant Winners
3:30 Prof. Zhenan Bao, "Recent Progress in Skin-Inspired Electronics"
4:00 Prof. Joseph DeSimone, "Digital Design, Fabrication and Manufacturing of Polymeric Products"
4:30 Prof. Josef Parvizi and Dr. Raymond Woo, "Decoding the Human Brain in Health and Disease"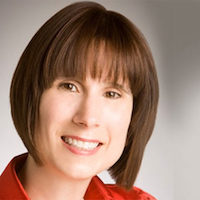 Angela McIntyre
Executive Director of eWEAR
Stanford University
Bio
Angela McIntyre is the Executive Director of the Stanford Wearable Electronics (eWEAR) Initiative. She manages the eWEAR affiliates program and provides member companies opportunities to connect with research and events related to wearables at Stanford University. Before coming to Stanford, Angela was the lead analyst for industry research on wearables at Gartner. She advised companies bringing emerging wearable technology to market and was a frequent speaker at industry events. Her research included wearables as part of the Internet of Things, for artificial intelligence applications, for healthcare and as human-machine interfaces. Angela's career in the tech industry also includes management of multi-company research programs at Intel and of R&D collaborations with semiconductor process equipment suppliers at Texas Instruments. Angela has an M.S. in Electronic Materials from the Massachusetts Institute of Technology, an M.S. in Management from MIT Sloan School and a Bachelors of Electrical Engineering from the University of Dayton.
---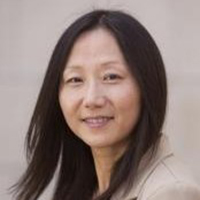 Professor Zhenan Bao
K.K. Lee Professor in Chemical Engineering
Stanford University
Bio
Zhenan Bao is a K.K. Lee Professor in Chemical Engineering at Stanford University, with courtesy appointments in Chemistry and Material Science and Engineering. She has served as the Department Chair of Chemical Engineering from 2018. Prof. Bao is a member of the National Academy of Engineering and National Academy of Inventors. She founded the Stanford Wearable Electronics Initiative (eWEAR) and is the faculty director. She is also an affiliated faculty member of Precourt Institute, Woods Institute, ChEM-H and Bio-X. Prof. Bao received her Ph.D. degree in Chemistry from The University of Chicago in 1995 and then joined the Materials Research Department of Bell Labs, Lucent Technologies. Prof. Bao currently has more than 500 refereed publications and more than 65 US patents. She is a Founder on the Board of Directors of C3 Nano Co. and PyrAmes, both Silicon Valley venture funded companies. She was a recipient of the ACS Central Science Disruptor and Innovator Prize in 2020, ACS Gibbs Medal recipient in 2020, Wilhelm Exner Medal from the Austrian Federal Minister of Science in 2018, the L'Oreal UNESCO Women in Science Award North America Laureate in 2017. She was awarded the ACS Applied Polymer Science Award in 2017 and ACS Creative Polymer Chemistry Award in 2013. Prof. Bao has been selected by Nature magazine as "Ten People Who Mattered" and "Master of Materials" for her work on artificial electronic skin in 2015.
Abstract
In this talk, I will first provide an overview on our development of skin-inspired electronics. I will then talk about applications of skin-inspired electronics for bio interfaces, such as nerve stimulator and electrophysiological recording.
---
Professor Joe DeSimone
Sanjiv Sam Gambhir Professor of Translational Medicine and Chemical Engineering
Stanford University
Bio
Joseph M. DeSimone is the Sanjiv Sam Gambhir Professor of Translational Medicine and Chemical Engineering at Stanford University. He holds appointments in the Departments of Radiology and Chemical Engineering with a courtesy appointment in Stanford's Graduate School of Business. Previously, DeSimone was a professor of chemistry at the University of North Carolina at Chapel Hill and of chemical engineering at North Carolina State University. He is also Co-founder, Board Chair, and former CEO (2014 – 2019) of the additive manufacturing company, Carbon. He has published over 350 scientific articles and is a named inventor on over 200 issued patents. In 2016 DeSimone was recognized by President Barack Obama with the National Medal of Technology and Innovation, the highest U.S. honor for achievement and leadership in advancing technological progress. He is also one of only 25 individuals elected to all three branches of the U.S. National Academies (Sciences, Medicine, Engineering). DeSimone received his B.S. in Chemistry in 1986 from Ursinus College and his Ph.D. in Chemistry in 1990 from Virginia Tech.
Abstract
Abstract
Until recently, 3D printing was largely relegated to prototyping and small-scale projects due to fundamental limitations—slowness and an inability to generate objects with adequate mechanical strength and thermal properties that would entail widespread, durable utility. At Stanford we are pursuing new advances in 3D printing including software treatment planning for digital therapeutic devices in pediatric medicine, the design of a high-resolution printer capable of single-digit micron resolution, multiple materials in a single build, and recyclable materials. In particular with a high resolution 3D printer, we are advancing microneedle designs as a potent delivery platform for vaccines that can deliver needed suites of antigen and adjuvant, that can be scaled up to billions of doses, and that can be distributed globally without the need for a cold supply chain. The technology can enable a robust and durable immune response with a single dose and can be self-administered by the patient. This lecture will also cover our efforts in other areas, including supporting the growth of human organoids, new sensor-based lattice designs, and new drug delivery tools and devices.
---
Professor Josef Parvizi, MD, PhD
Professor of Neurology & Neurological Sciences
Stanford University and Co-founder of Ceribell
Bio
Josef Parvizi, MD, PhD is a Professor of Neurology & Neurological Sciences at Stanford University. Josef received his MD from the University of Oslo and PhD in neurosciences from the University of Iowa. He completed his medical internship at Mayo Clinic and Neurology Residency at BIDMC-Harvard before joining the UCLA for fellowship training in Clinical Epilepsy and Neurophysiology. He moved to Stanford University in July 2007 and started the Human Intracranial Cognitive Electrophysiology Program (SHICEP). His research is now supported by NIH, Stanford NeuroVentures Program, National Science Foundation, and Stanford School of Medicine. Josef's expertise is in functional mapping of the human brain using the three methods of electrocorticography, electrical brain stimulation, and functional imaging.