Emerging Applications for Wearables
We welcome you to join us for this eWEAR Seminar on Thursday 5/27 from 1:00 pm to 2:00 pm PDT

Registration: Please click here to register
Speakers:
Allison Zhang
1:00 pm to 1:30 pm
"Decoding personal biotic and abiotic airborne exposome"
Shelley Peterson
1:30 pm to 2:00 pm
"Augmented reality in designing spacecraft for the moon and beyond"
Allison Zhang
Postdoctoral Research Fellow, Genetics, Stanford University
Bio
Dr. Zhang joined Michael Snyder's group in 2018 at Stanford University. Her research focuses on understanding the exposome, particularly, how the exposome affects human health. She has studied the human exposome in multiple environmental settings, including hospital and during wildfire, and in diseases, such as Crohn's disease. Her current work also includes developing wearable sensors to profile the human exposome that aid precision environmental health.
Abstract
The complexity and dynamics of human diseases are driven by the interactions between internal molecular activities and external environmental exposures. Although advances in omics technology have dramatically broadened the understanding of internal molecular and cellular mechanisms, understanding of the external environmental exposures, especially at the personal level, is still rudimentary in comparison. This is largely owing to our limited ability to efficiently collect the personal environmental exposome (PEE) and extract the nucleic acids and chemicals from PEE. Here we describe a protocol that integrates hardware and experimental pipelines to collect and decode biotic and abiotic external exposome at the individual level. The described protocol has several advantages over conventional approaches, such as exposome monitoring at the personal level, decontamination steps to increase sensitivity and simultaneous capture and high-throughput profiling of biotic and abiotic exposures. The protocol takes ~18 h of bench time over 2-3 d to prepare samples for high-throughput profiling and up to a couple of weeks of instrumental time to analyze, depending on the number of samples. Hundreds to thousands of species and organic compounds could be detected in the airborne particulate samples using this protocol. The composition and complexity of the biotic and abiotic substances are heavily influenced by the sampling spatiotemporal factors. Basic skillsets in molecular biology and analytical chemistry are required to carry out this protocol. This protocol could be modified to decode biotic and abiotic substances in other types of low or ultra-low input samples.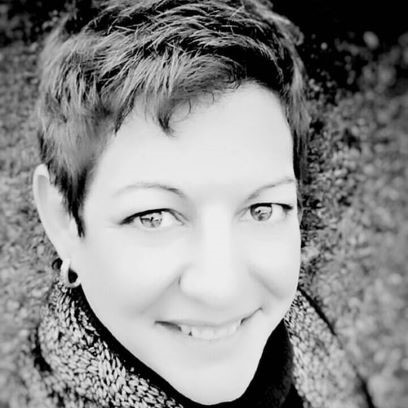 Shelley Peterson
Associate Fellow for Augmented & Mixed Reality, Chief Engineer, Lockheed Martin
Bio
Shelley Peterson, a Lockheed Martin Emerging Tech Lead, has become a valuable Silicon Valley source, diving into the rapidly evolving augmented reality and wearables market to integrate emerging technologies with Lockheed Martin applications. Shelley has a diverse technology and defense-based background. Her engineering skill has been utilized by electronic warfare programs for E-Systems Company, on the B-1 Bomber Simulator at Dyess AFB, and on satellite ground integration and mission operations analytics at Lockheed Martin. Early in her professional career, Shelley founded a business focused on emerging technology solutions, including military aircraft distributed mission training and multi-spectral imaging monoculars. In her spare time, Shelley teaches college mathematics as an adjunct, she enjoys volunteering for STEM events, and operates Shotlink Lasers for the PGA AT&T ProAm.
Abstract
NASA's Artemis program will lead humanity forward to the Moon and prepare for the next giant leap, the exploration of Mars. Augmented reality and mixed reality are being used in the design and assembly of spacecraft throughout Lockheed Martin, including the Artemis program, Orion capsule and GPS III. Learn about applications and advantages for implementing head-mounted displays in spacecraft development.
---