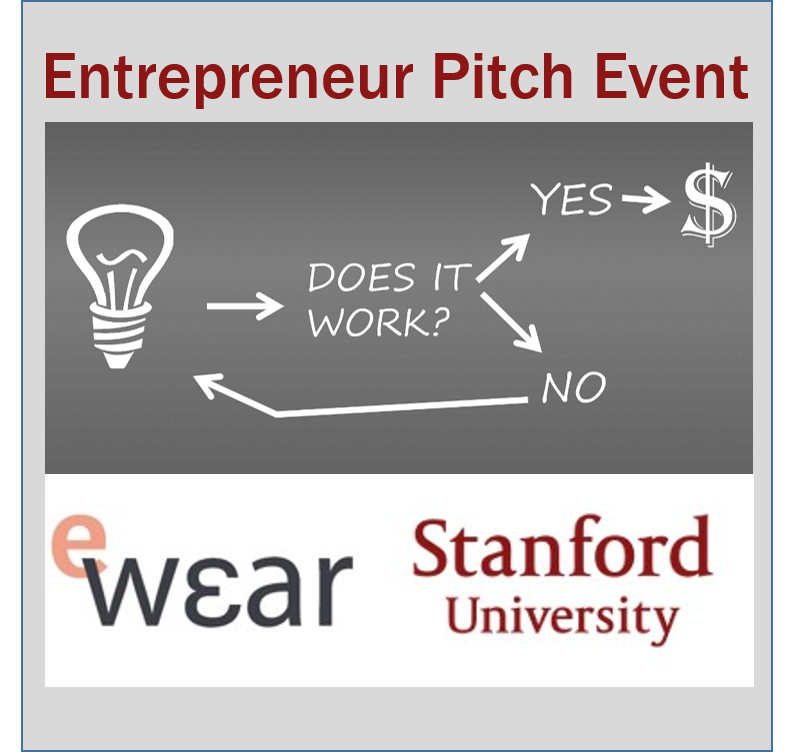 Information- 2023 Entrepreneur Pitch Competition
Wednesday, February 8th, 1:30 to 4:00 pm PST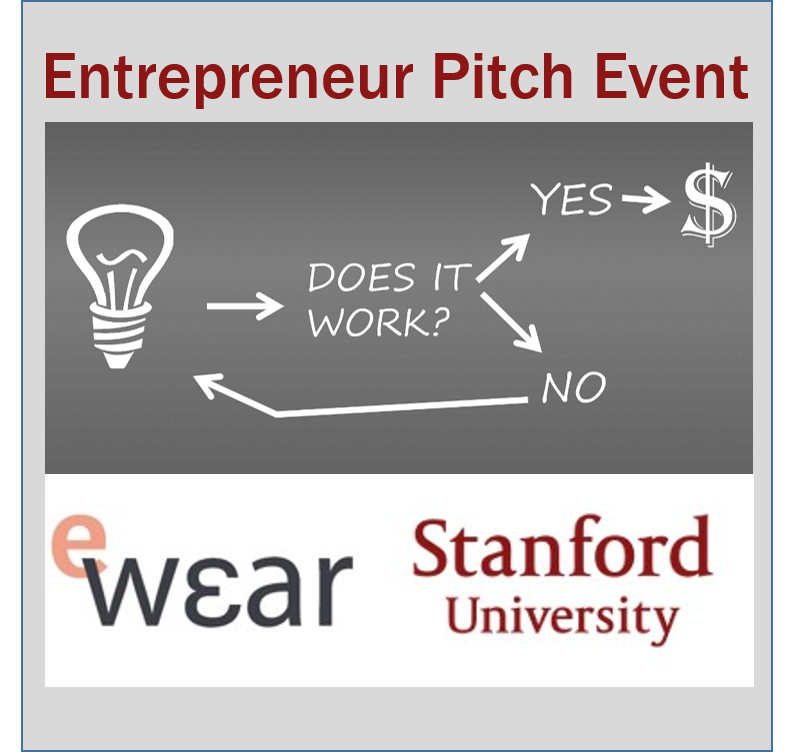 Presenters:
Alex Sackeim | Surf Therapeutics: Harnessing the power of ultrasound to treat Rheumatoid Arthritis

Allison Okamura | Touché: Wearable take-home Vibrotactile stimulation for stroke rehabilitation

Allison Zhang | Exposomics– Empowering precision environmental health

David Camarillo and Gordon Avery | Savior Brain is developing an artificial intelligence platform that analyzes helmet sensor data to diagnose falls, helmet damage, and brain injuries

Paul George and Matine Azadian | Wireless conductive polymer system for in vivo neural progenitor cell stimulation for stem cell delivery to enhance stroke recovery

Peter Santa Maria and Kristen Steenerson | DizzyDx: Wearable patch for recording episodes of dizziness in the home to help clinicians make a diagnosis
Stanford students, postdocs, and faculty–
Present business ideas, plans, and technology for feedback from an expert panel of volunteers from venture capital firms, angel or seed investors, and industry professionals. Entrepreneurs planning to start a company or with a company in the seed funding stage are welcome.
An award of $10,000 will be given to one presenter/team–
Winner selected by a panel of judges (mentors).
Each presenter/team receives $500 for participation.
The competition is a closed session with participants limited to contestants and mentors. Presentations are not public disclosures. There are no confidentiality agreements.
Scope of topics–
The scope includes technology, hardware, or devices that are for sensing, interfaces, or flexible/stretchable electronics, worn or carried on the body or implanted in the body for uses as consumer devices, medical devices, or in robotics or vehicles.
Build your experience and resume–
Speakers selected on ability to participate in person, relevance to the scope of topics, stage of company/idea, and order of application received.